---
Dumas Moore County Chamber of Commerce
1901 S. Dumas Ave. PO Box 735
Dumas, TX 79029
(888) 840-8911
www.dumaschamber.com/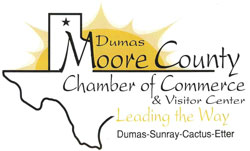 Fun and Games to Play in Exciting Dumas-Moore County
By Alexandra Dedovitch
If fun and games are your speed, head on over to Dumas for an exciting Texas vacation. From splash-tastic water parks and outdoor recreation to hip-swinging live performances and family-friendly events, Dumas offers playtime for everyone!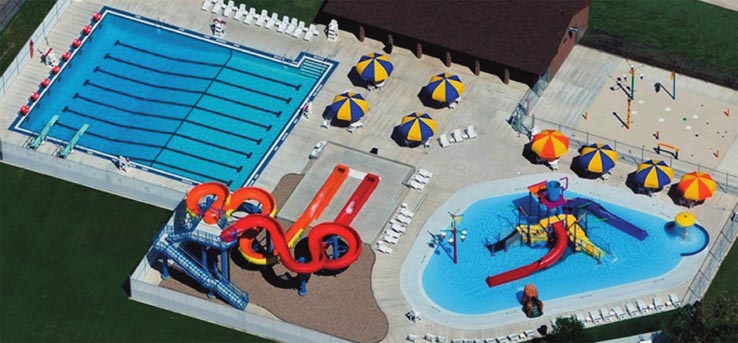 Slip, Slide & Swim in Dumas Aquatic Park
Swimming, slides, and sun, Dumas Aquatic Park provides a safe and fun space to cool down during the hot summer months. Adults can get in a few laps and take a dive or a dip in their multi-lane swimming pool. Kids can splash around and climb with ease in their exclusive kid-friendly water jungle gym area. Large water slides are also available for adults to let their inner child loose.
Splash pads are perfect for your extra little bundles of joy and for any guest who wants to quickly cool off. Get an even tan on one of their beach lounge chairs or hang out under their shaded umbrellas. Open to the public from June to August. Admission is free for kids ages 3 and under, and seniors ages 60 and older.
---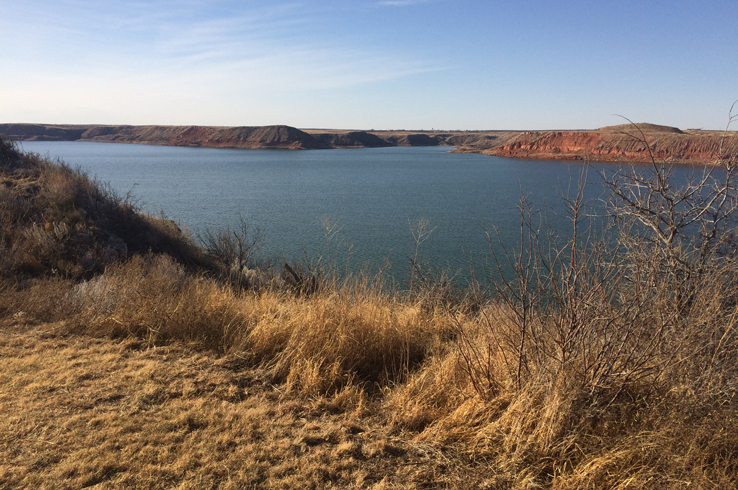 Outdoors Adventure in Lake Meredith National Recreation Area
From freshwater fishing and hunting to off-roading and hiking trails, Lake Meredith National Recreation Area in Dumas has recreation for every kind of outdoor activity. Fishing folks can throw a line to take home a variety of fish including walleye, trout, bass, catfish, and crappie. During special seasons, hunting in Lake Meredith is permitted for a range of animals and fowl including white-tailed deer, mule deer, bearded hens, gobblers, doves, quails, pheasants, and many more.
For those set to take on the landscapes of Lake Meredith, Blue Creek and Rosita Flats are designed for off-roading for you to whip, bounce, and ride over the mounds, knolls, and dusty terrain. For those set to take in the landscapes, there are special trailheads for an exhilarating daytrip and exclusive campgrounds for overnight stays. Each trailhead ranges from easy to moderate and moderate to strenuous for all types of hikers. Walk along the lake shoreline to feel the breeze radiating off the water or explore the inner vegetation surrounded by dangling cottonwood trees.
Visitors could spend an entire week exploring this flourishing oasis carved into the Texas panhandle.
---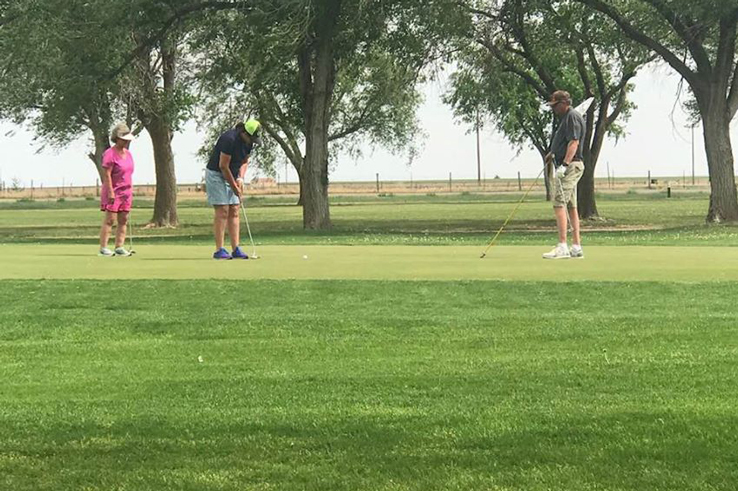 Totally Tee-up at Pheasant Trails Golf Course
Fresh air and perfect form, take in the Texas sunshine on Pheasant Trails Golf Course in Dumas. Established in 1951, tee-up on two distinct 9-hole routes on this classic course designed in a combination Scottish-links and West Texas style. Well-watered fairways and established trees line the routes along with a flowing creek part of gameplay for some of the holes.
---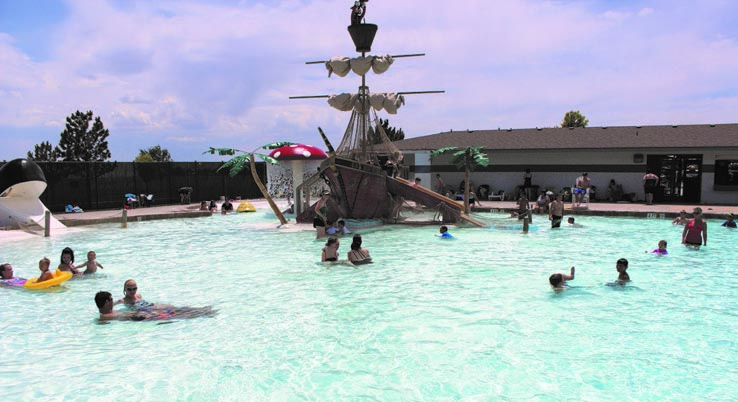 Make a Big Splash in Treasure Island Water Park
During your stay in Dumas, be sure to make a big splash at Treasure Island Water Park. Only a short 20-minute drive outside of Dumas, this family-friendly water park offers visitors a cool escape from the summer heat.
Treasure Island features a huge 7,000-square-foot, zero-depth entry pool with multiple tall water slides and a fun water jungle gym in the shape of a pirate ship! There's enough fun and sun for the whole family to enjoy.
---

Soak in the Beautiful Scenery at Palo Duro Canyon State Park
For more hiking, biking, and horseback riding, make your way to Palo Duro Canyon State Park in Dumas. You can drive by motor vehicle on its 16-mile paved road to soak in the scenery, or trek by foot, bike or horse through its winding trails and mountainous landscape.
Historic sites and markers abound for those who would like to learn more about the canyon or stop into The Canyon Gallery & Visitor Center for an overview. If you like to explore with more than just your feet, visitors can find numerous geocaching spots for hidden treasures and bust out those binoculars for plenty of birdwatching!
---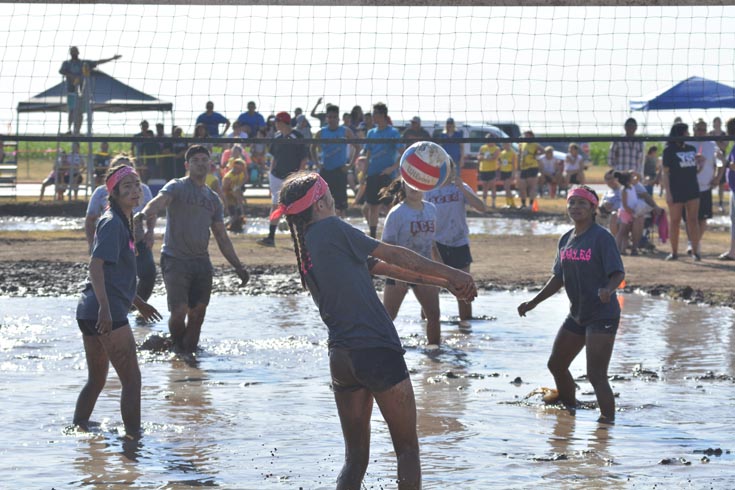 Tons of Fun at Dumas Annual Events
All year-round Dumas features fun and games with a line-up of exciting events. Colorful parades, bustling festivals, romping rodeos, arts & crafts shows, and spirited music performances, Dumas knows how to put on a good show! The annual Ears and Beers event in September showcases their agricultural heritage with a full beer garden, live music, vendors, and tons of fun things to do for the kids.
Don't miss out on your next visit to Dumas, Texas! Located only 40 miles outside of Amarillo, Dumas is a small Texas town full of fun, games, surprises, and outdoor adventure. There's plenty of arts and recreation in Dumas to keep you entertained any season of the year!
---
About the Author: Alexandra is the Head Writer and Digital Content Creator for Tour Texas. She is an avid traveler, lover of the arts, and enthusiast of all things Texas!
---
---
Dumas Moore County Chamber of Commerce
1901 S. Dumas Ave. PO Box 735
Dumas, TX 79029
(888) 840-8911
www.dumaschamber.com/