---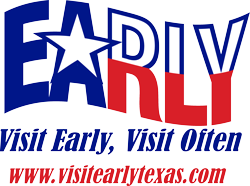 Early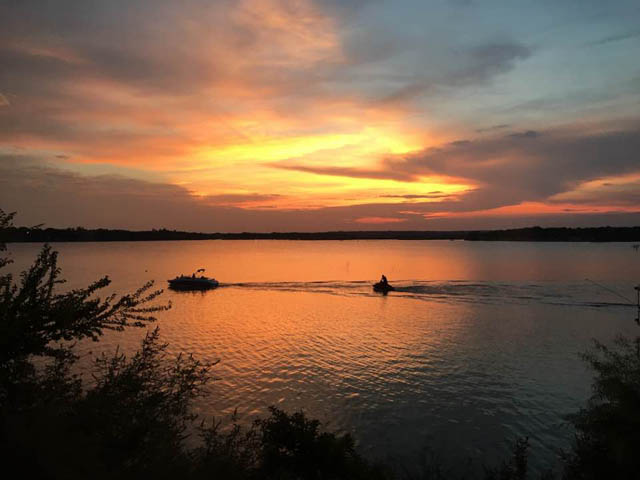 Early, Texas is in the Center of it all, located on the east side of the Pecan Bayou just 39 miles from the geographic center of Texas where US highways 67, 84, 377 and 183 intersect in central Brown County. Early is a fairly new city, having only been incorporated since 1951 and is named after Walter U Early, an attorney who donated land for Early's first school.
Early is known for its small-town hospitality that welcomes you with open arms. All though a small-town, Early has an array of big city amenities to enjoy at a slower pace. Early and Brown County offers unique shopping experiences from antique stores to boutiques to national chains paired with unique dining options of Asian, Italian, Barbeque, Mexican and American favorites from both locals and national chains. Early is also home to Brown County's only winery, Spirt of Texas Winery. Their wines have won many awards as well as being named one of Texas's top 23 wineries by Vacationldea.com.
Enjoy making music, putting your feet in the sand, shooting hoops, taking a leisure walk or just relaxing at McDonald Park. Then Head on out and enjoy swimming, boating and fishing on Lake Brownwood's 100 miles of shore line or enjoy dinner while watching the sun go down at the Wild Duck Marina. Enjoy hiking, birdwatching, swimming, kayaking at Lake Brownwood State Park. On the entertainment front you can enjoy a performance at The Lyric Theater, brush up on history at the Brown County Museum of History, Lehnis Railroad Museum or 36th Division Memorial Park. We are also located on the Way Out Wineries Trail, Texas Fort Trails, Great Texas Wildfire Trail and Wildflower Trails.
When hunting season rolls around hunters' travel from all over to hunt on deer leases as well as guided hunts for deer, dove, quail, hog, turkey and even exotic hunts for axis, fallow & fika deer, blackbuck, antelope, aoudad, mouflon, red stage and elk. Guided Hunts in Brown County are affordable and fit most budgets.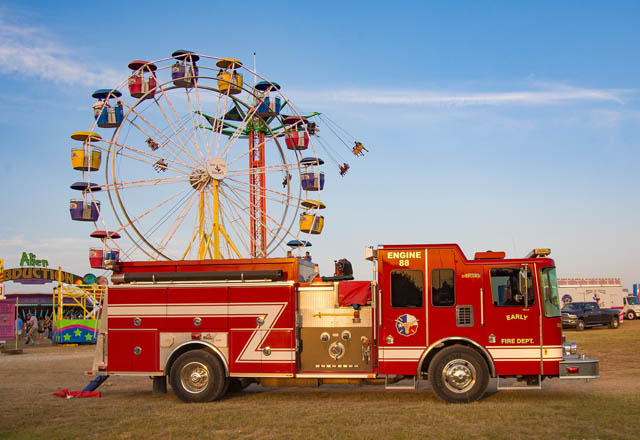 Our annual featured event – The Early Texas Showcase is the place to be in September from daily entertainment, cook-offs, carnival, horseshoe, washer, cornhole, baseball, & softball tournaments, vendor row and food court with a highlighted Saturday night Concert & Fireworks. There is fun for the whole family. Early and Brown County host over 50 events and sporting tournaments annually.
The Early Visitors and Events Center opened Brown County's first stand alone Visitors Center in March of this year. When you are in the area stop by and see what we have to offer – 419 Garmon Dr (183S/84E).
As our jingle says, there is no place like the City of Early: Shopping, Dining, Hunting and Fishing – Come see what you have been missing.
---
---