---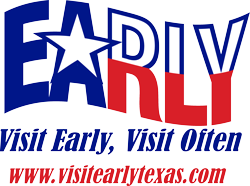 Attractions in Early
Spirit of Texas Winery
"Spirit of Texas Winery was originally founded in 2017 by Moira and Brian McCue. The Early winery, which is Brown County's only winery, encourages visitors to "come relax and un-WINED" at its tasting room, which repurposes a barn and farmhouse buildings into a modern wine bar facility. Delectable red and white wine blends pay honor to the state's heritage with naming, sold alongside excellent blush and rosé varietals. All tastings are led by wine experts in the winery's rustic-themed tasting room, sampling guests' choice of several of the winery's beverages. Light snacks such as cheese and charcuterie trays are served to pair with wines, but guests are welcome to bring additional food and snacks to the tasting room. Live music performances are showcased on the winery's stage, which also hosts karaoke and open mic nights throughout the year. " Vacationldea – Dream Vacation magazine
6037 Co Rd 291, Early, TX 76802, Phone: 325-455-3232
---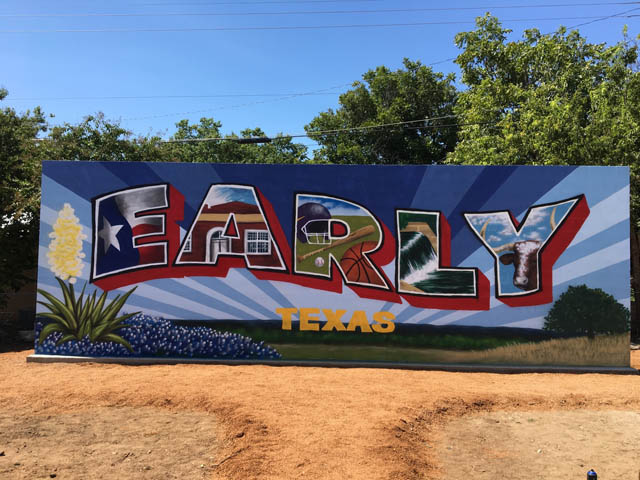 Early Visitors & Events Center
This should be your first stop to find out all the happenings and latest information on all things Early and Brown County. Free maps, brochures, magazines and coupons. 419 Garmon Drive Early, TX www.visitearlytexas.com

---
Lyric Theatre
Historical and Structural Integrity
The building itself is a brick, two and one-half story load-bearing masonry structure, roofed with wood and metal tension trusses. The structure was initially inspected by preservation engineer Patrick Sparks, a Brownwood native who practices in Austin, and found to be extremely sound. Fortunately, the roof has been very well maintained and has prevented the deterioration found in so many large buildings of this era. Restoration Specialist Gregory Free, also of Austin, has thoroughly documented the building and found many of the clues to its original interior configuration. It should be noted that the building's location on a street corner, along with its rear alley makes the meeting of egress and other building codes much easier than in-line structures. It is the opinion of these consultants that the building can meet all the requirements for codes, safety and technical needs of a performing arts venue without compromising the historical integrity of the theatre.
---
An Excellent Candidate for a Performing Arts Center
Unlike many movie theatres from the 1920s and later, the Lyric was designed as a performance space, and already had a raked floor, a proscenium stage, and a complete fly loft. These elements are essential for use of the building as a multi-purpose complex. The Lyric Exist to provide excellence in cultural entertainment while offering opportunities for local involvement in the arts. The Lyric will encourage participation from existing councils, agencies and organizations in developing a passion for the arts and promoting tourism to Central Texas.
---
Wild Duck Marina
Enjoy lunch or dinner while sitting next to the water or fish in the crappie house. Access by boat or land. Live entertainment every weekend all summer long. There saying "Come on in… the water is fine.

---
---