---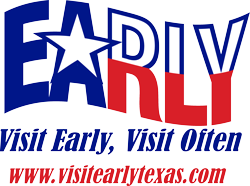 Attractions in Early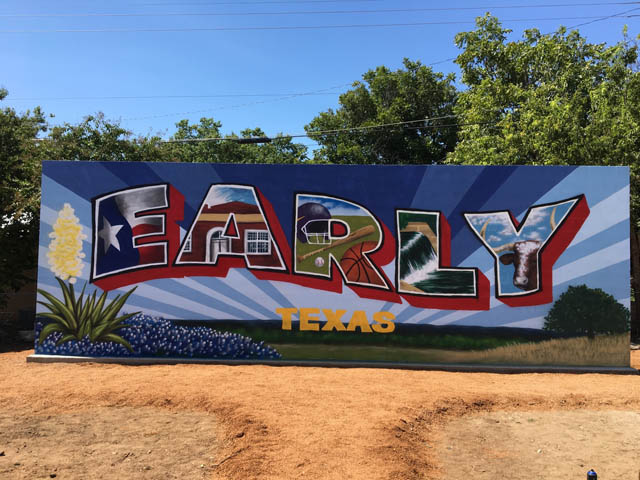 You may have passed through Early. After all, it's in the center of Texas at the intersection many of the state's major highways (Highway 377, Highway 67, and Highway 183).
If you didn't stop, you missed out. There are several unique experiences here that can make for a remarkable weekend getaway.
Sip wine at the Spirit of Texas Winery, learn about the region's railroad history at the Lehnis Railroad Museum, and hang out at Wild Duck Marina on Lake Brownwood.
Be sure to visit these attractions in Early the next time you're here.
---
Early Visitors & Events Center
Stop in the Early Visitors & Events Center for free maps, coupons, brochures, and magazines. This should be your first stop to get the inside scoop on all the things to do in Early while you're in town.
419 Garmon Drive
Early, TX 76802
(325) 649-9300
---
Lake Brownwood State Park
Relax on Lake Brownwood near Early, where you can swim, boat, fish, water ski, hike, bike, and picnic. Lake Brownwood State Park offers campsites, cabins, a lodge, rental fishing gear, an Explorer Pack, and free Junior Ranger activity journals to complete tasks and earn a badge.
200 State Highway Park Road 15
Lake Brownwood, TX 76801
(325) 784-5223
---
Lehnis Railroad Museum
Discover the railroad history of Central Texas at the Lehnis Railroad Museum in Brownwood. Watch the running model trains and learn the stories of the area and history of this industry through the exhibits, photographs, and equipment. Come by on a Saturday and you can even ride the mini train.
700 East Adams
Brownwood, TX 76801
(325) 643-6376
---
Lyric Theatre
Attend a play, musical, or concert at the historic Lyric Theatre in Brownwood, near Early. Performances here are always entertaining for everyone and range from favorites like Disney's Frozen and It's a Wonderful Life to Johnny Cash and Woodstock tributes.
318 Center Avenue
Brownwood, TX 76804
(325) 998-2801
---
Sound Garden at McDonald Park
Head to the Sound Garden at McDonald Park to make some noise at this family-friendly attraction in Early. McDonald Park also has a walking track, sand volleyball court, barbecue grill, basketball court, and multi-use sports field.
101 Park Drive
Early, TX 76802
(325) 643-5451
---
Spirit of Texas Winery
Visit Spirit of Texas Winery's tasting room to enjoy award-winning wines paired with charcuterie trays. Hang out on the dog-friendly patio to play games like giant Jenga, washers, cornhole, Connect Four, checkers, and tic-tac-toe. Husband and wife owners, Moira and Brian McCue, make a variety of red, white, and blush wines and often host open mic nights at this farmhouse barn that's been reimagined into one of the top attractions in Early.
6037 County Road 291
Early, TX 76802
(325) 455-3232
---
Wild Duck Marina
This waterfront restaurant on Lake Brownwood is the place to be for cold drinks and entrees like fried catfish, burgers, and shrimp. Wild Duck Marina also hosts live music on weekends all summer long, and you can rent vacation cabins and a reunion hall for extended fun.
320 High Top Street
Brownwood, TX 76801
(325) 784-7100
---
---