---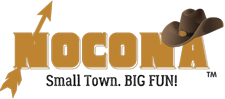 Nocona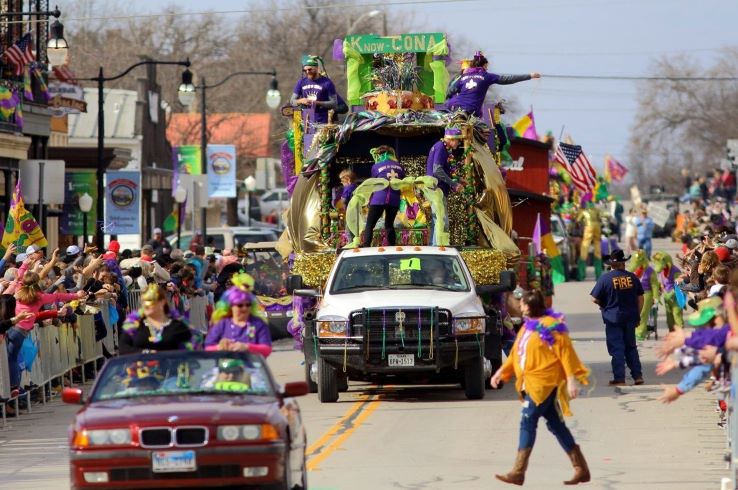 Nestled in the North Texas Hill Country, Nocona is one of Texas' best-kept secrets. Nocona is home to remarkable historical sites and museums, unique art galleries, a gorgeous lake and golf course, and plenty of adventure for every age. Come see why Rand McNally voted Nocona "One of the Top 5 Most Fun Small Towns in America".
Nocona is steeped in heritage. From the thunderous hooves that drove the Chisholm Trail to Native Americans hunting their prey, Nocona has always prided itself on being an entrepreneurial town. The city is most famous for its booming leather industry that began back in 1879 and lives on today through the Fenoglio Boot Company. Nocona is also known as the Classic Car Capital of Texas and houses the only baseball glove factory still in existence in the United States today.
Nocona celebrates its heritage with family-friendly events year-round that highlight its past, present, and future. The new year begins with a huge Mardi Gras celebration – Mardi Gras, Nocona Style. While Nocona is hundreds of miles away from New Orleans, the spirit of Mardi Gras is alive and well in this historic town. The weekend is filled with parades, Cajun food, music, and more.
Springtime means rodeos. Bullfest and the Chisholm Trail Ranch Rodeo draw a wide audience. You can enjoy these family-friendly events while getting a taste of our western heritage. Children of all ages can become immersed in the old west at Bullfest with pony rides, the popular Mutton Bustin' event, calf scrambles, donkey races, and a lady's steer scramble.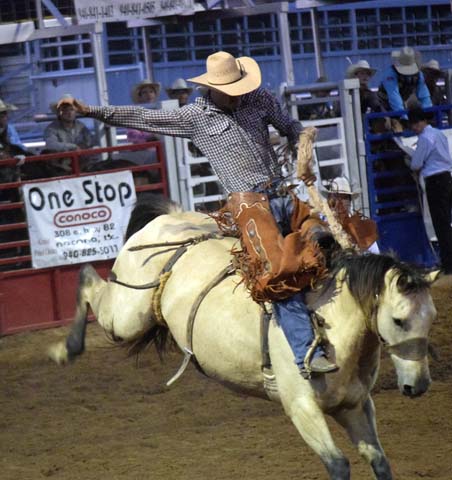 Since 1952, the Chisholm Trail Ranch Rodeo has been an annual tradition. Get ready for two nights of rodeo fun at the Chisholm Trail Rodeo Arena. Saturday's parade is great fun. The parade winds through downtown Nocona and honors the participants and their animals. There's a lot of competition here, and this rodeo is 17th out of 433 UPRA rodeos in terms of payouts.
The annual Cruisin' Nocona event happens in May. This weekend event starts off with a classic car and motorcycle poker run through the North Texas Hill Country. This burnout event fills the air with smoke and wraps up with a car show. At the same time, all the car activities and family-friendly games go on throughout the weekend.
We have something for everyone in Nocona, Texas. Whether you're a history buff, classic car fanatic, wine or art enthusiast, outdoor adventurer, cowboy or cowgirl; Nocona, Texas, has plenty of adventures that will give you a weekend of FUN.
Get out of the hustle and bustle of a big city and come spend a day or a weekend in a small town that is full of BIG fun. Come and stay for a day, a weekend, or a lifetime.
---
---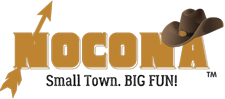 Nocona Chamber of Commerce
304 Clay St. Suite 3
Nocona, TX 76255
940-825-3526
www.nocona.org