---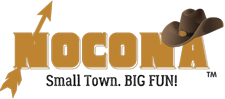 Things To Do in Nocona
Nocona is lucky to have some of the best weather and prettiest scenery in all of North Texas. No matter how you enjoy spending your time – whether that's relaxing on a patio enjoying a glass of wine, strolling through art galleries, visiting museums, cruising through the countryside or spending a day on the lake, there's always something for you to do.
---
Enjoy the Arts
Tales N' Trails Museum
If you want to expose your kids to a little art and culture, Nocona has you covered! The Tales and Trails Museum welcomes you to a fascinating journey back in time. The museum focuses on five separate topics which are instrumental to the history of North Texas: Native American Culture, Western Heritage, Agriculture, Leather Goods, and the Oil & Gas Industry.
The Tales N' Trails museum is open 9:00-5:00 Monday through Saturday. It costs adults $5, students and seniors $3, and is FREE to Miltiary, preschoolers, first responders, and TnT members.
---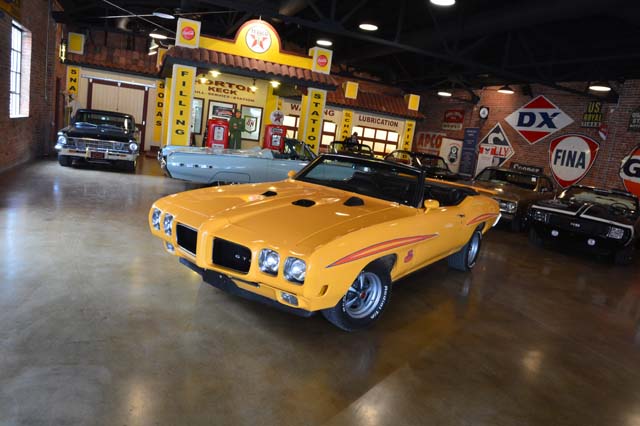 Horton Classic Car Museum
This classic car museum is an incredible compilation of cars, some of which are the most sought out antique automobiles in the world. Explore three massive building and find automobiles with far out stories. The Corvette collection is something worth seeing – every model from 1953 to 1973 all in one room – very rare collection.
You'll also find a green 1967 GT500 owned by Carroll Shelby with his signature on the dashboard, 1931 Packard to a Ford GT350 once owned by Bob Segar.
Come see why Nocona is The Official Classic Car Capital of Texas!
---
Nokona Ball glove Factory
The Nokona Ball Glove Factory is one of our most treasured stops in Nocona, Texas! Being the only American-Made Ball Glove factory left in America, Nocona residents have dedicated their lives to producing the finest baseball and softball gloves, so that each glove can be used with confidence and pride. Nokona gloves are individually cut, stamped, stitched, laced, and embroidered, which gives each one its own unique identity and feel. Go on a tour of the Nokona Ball glove factory today and see the pride and care our Nocona workers have taken into making award-winning ball gloves for the past 85+ years.
Tours are Mondays and Fridays at 10:30am and 1:30pm. Adults are $12, Students $6, Children (5-10) $3, and Children (Under 5) are FREE!
While you're out, visit the retail store and pick up your Nokona glove!
---
Art Galleries
We have two art galleries in Nocona, L. G. Lemons Artist Studio and Gallery and The Gallery, both located in the historical downtown area.
L.G. Lemons' art celebrates the uniqueness and spirit of the great state of Texas, "Texas Pop". The icons, attitudes, color, and history of Texas play an important role in the creation of an L. G. Lemons original painting or fine art photograph.
Inspired by details of ordinary life, The Gallery artist, Don MacLaughlin, likes to paint images that reveal emotion and expression. Working from both live models and from photographs, Don captures the inner thoughts and feelings of his subjects and strives to find the beauty in everyday things.
---
Outdoor fun
What better way to celebrate the great outdoors than with a romp through Nocona's North Texas Hill Country?
Wineries/Brewery
Nocona is a wine and brewery destination. We've been associated with winemaking for decades. Nocona lies at the convergence of two beautifully enticing Texas wine trails- the Red River Wine Trail and the Cross Timbers Wine Trail. Combined, they represent a unique number of boutique Texas wineries and vineyards. Experience all the fun events, live music, great food and drink for all occasions.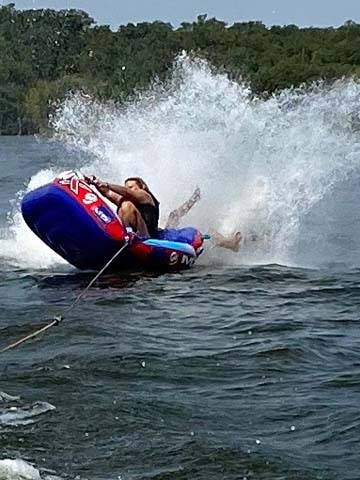 Enjoy a Day at the Lake
Lake Nocona provides an ideal fishing environment for many types of fish. Bring your rod and tackle box and try your luck at wrangling largemouth bass, catfish, crappie, white bass and sunfish. Lake Nocona is classified as the fourth-best bass fishing lake in Texas!
Not into fishing? Boating, swimming, and water activities are abundant on Lake Nocona.
Parks
Blue Mound Fitness and Walking Trails
Explore the trails and fitness equipment located on the historic site of Blue Mound. With an elevation of more than 1,000 feet, this is one of North Montague County's highest vantage points, located just north of the city limits of Nocona. This stately mound offered a look-out point for Comanche Indians and later for Cowboys pushing Longhorns on trail drives. Now, this famous High Point will offer the public an area to get away; to the quiet; to walk and reflect; to enjoy the distant views or share a moment with others in the shade of the gazebo.
Enid Justin Park
The Miss Enid Justin Park, supported by the Nocona Lions, features a variety of children's outdoor play equipment, a skateboard ramp, two large pavilions complete with barbecue grills and picnic tables, two tennis courts and a volleyball court. It is located on the west side of town near the golf course. This park has a new community-built playground, "Peta's Playground", that includes equipment for special needs children.
Mary Beckman Davis Park
This park is the cornerstone of our historical downtown area. This tree-lined park has benches and a quaint covered pavilion/stage. It is center stage for all the fun events throughout the year.
Indian Oaks Golf Course
This golf course is located in a wooded rolling hills setting with four small bodies of water and bent greens, offering a beautiful and challenging experience for the golfer.
Indian Valley Raceway
This non-profit dragstrip is an outlaw track that is owned and operated by the Nocona Gas Junkies. The strip is 2500 ft. long with 1400 ft. of asphalt. It's equipped with bleachers and a concession stand. Come experience some grass-root racing throughout the year.
---
Shopping and Dining
If shopping is on your list of must-dos when you travel, there's lots of fun ahead in Nocona's historic downtown area. Browse the boutique clothing stores for a special outfit, stop by Fenoglio Boot Store for a fancy pair of boots or western wear, or check out the unique finds at several antique and art galleries. Shopping is hard work, so you'll probably work up quite an appetite. Fortunately, there are several restaurants along the downtown area, so you don't have to go far for a great meal!
---
Nightime Entertainment
Nocona comes alive at night with several entertainment venues. From our monthly Jammin' at The Justin to weekly live bands and comedy shows at Nocona Brewery and the "V" (VFW Post 8558).
Follow the Discover Nocona page on Facebook for more information on various entertainment coming to Nocona!
---
---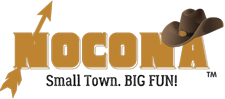 Nocona Chamber of Commerce
304 Clay St. Suite 3
Nocona, TX 76255
940-825-3526
www.nocona.org