---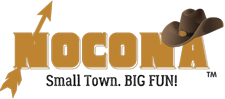 Attractions in Nocona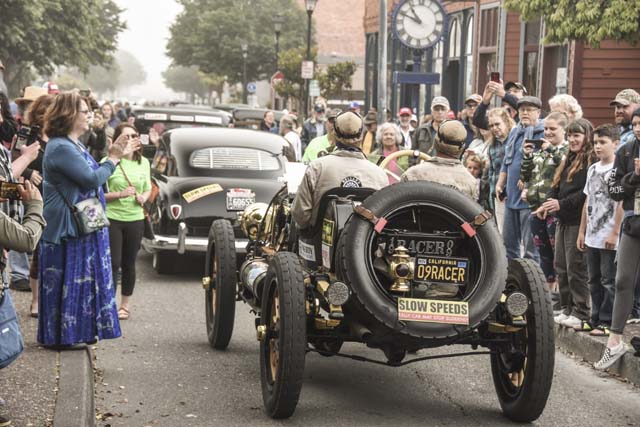 Wine lovers, outdoor enthusiasts, history buffs, cowboys/girls will find something to love about the quaint town of Nocona. Stroll along Nocona's historic downtown, home to charming shops, restaurants, and five wineries nearby; enjoy nature at Lake Nocona, three parks and golf course.
---
Tales 'n' Trails Museum
Nocona's modern Tales 'N' Trails Museum offers a vibrant & vivid historic picture of the North Central Texas area through its vast collection of artifacts and photographs.
In addition to temporary exhibits which are continually rotated, the museum focuses on five separate topics which are instrumental to the history of North Texas: Native American Culture, Western Heritage, Agriculture, Leather Goods, Oil& Gas Industry.
---
Horton Classic Car Museum
This classic car museum is an incredible compilation of cars, some of which are the most sought out antique automobiles in the world. Explore three massive building and find automobiles with far out stories. The Corvette collection is something worth seeing – every model from 1953 to 1973 all in one room – very rare collection.
You'll also find a green 1967 GT500 owned by Carroll Shelby with his signature on the dashboard, 1931 Packard to a Ford GT350 once owned by Bob Segar.
Come see why Nocona is The Official Classic Car Capital of Texas!
---
Nokona Baseball Glove Museum
Nocona Leather Goods got its start in 1926 making billfolds, purses and wallets. Then the factory began adding football, baseball and other sports equipment to the line in 1929.
In 1934 the company added the trademark Indian head logo and trademarked the name of "Nokona". This began a three-generation tradition of 100% American-made products. Nokona Glove factory is the only company still making ball gloves in the US.A.
Visit the Nokona factory and museum to see how America's ball glove is made. You will see each part of the process – from leather selection and cutting, to stamping, embroidery, forming, stitching, and lacing. Factory tours are given twice daily at 10:30 and 1:30 pm Mondays and Fridays Sept. 1 through May 31, and Wednesday tours are added during the June, July and August months. Cost is $5 per person, with discounts for kids and veterans.
---
Blue Mound Fitness and Walking Trails
Explore the trails and fitness equipment located on the historic site of Blue Mound. With an elevation of more than 1,000 feet, this is one of North Montague County's highest vantage points, located just north of the city limits of Nocona.
This stately mound offered a look-out point for Comanche Indians and later for Cowboys pushing Longhorns on trail drives. Now, this famous High Point will offer the public an area to get away; to the quiet; to walk and reflect; to enjoy the distant views or share a moment with others in the shade of the gazebo.
---
Enid Justin Park
The Miss Enid Justin Park, supported by the Nocona Lions, features a variety of children's outdoor play equipment, a skateboard ramp, two large pavilions complete with barbecue grills and picnic tables, two tennis courts and a volleyball court. It is located on the west side of town near the golf course. This park has a new community-built playground, "Peta's Playground", that includes equipment for special needs children.
---
Mary Beckman Davis Park
This park is the cornerstone of our historical downtown area. This tree-lined park has benches and a quaint covered pavilion/stage. It is center stage for all the fun events throughout the year.
---
Indian Oaks Golf Course
This golf course is located in a wooded rolling hills setting with four small bodies of water and bent greens, offering a beautiful and challenging experience for the golfer.
---
Indian Valley Raceway
This non-profit dragstrip is an outlaw track that is owned and operated by the Nocona Gas Junkies. The strip is 2500 ft. long with 1400 ft. of asphalt. It's equipped with bleachers and a concession stand. Come experience some grass-root racing throughout the year.
---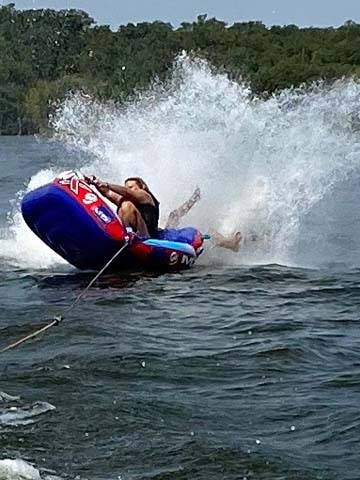 Lake Nocona
Lake Nocona provides an ideal fishing environment for many types of fish. Bring your rod and tackle box and try your luck at wrangling largemouth bass, catfish, crappie, white bass and sunfish. Lake Nocona is classified as the fourth-best bass fishing lake in Texas!
Not into fishing? Boating, swimming, and water activities are abundant on Lake Nocona.
---
---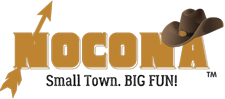 Nocona Chamber of Commerce
304 Clay St. Suite 3
Nocona, TX 76255
940-825-3526
www.nocona.org