---
Attractions in Salado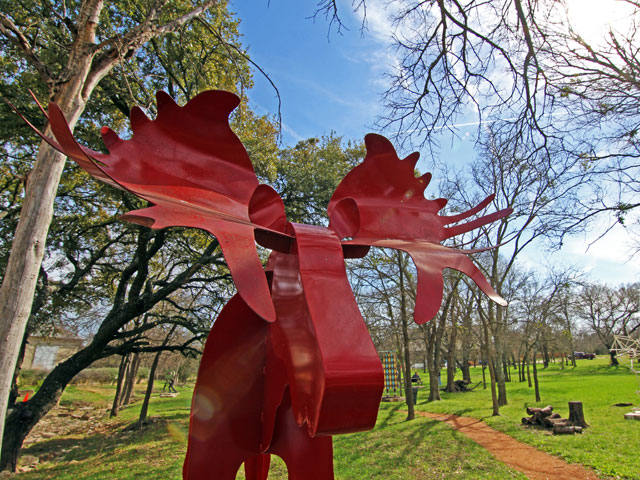 Salado is a scenic village about an hour north of Austin that boasts its fair share of exciting attractions.
Savor a pint at a local craft brewery, discover the tall tales of Central Texas at a historical museum, and pay a visit to an internationally-significant archaeological site.
Visit Salado and you'll find many attractions that will leave a lasting impression. Plan your trip to this romantic getaway by checking out the following attractions in Salado.
---
Barrow Brewing Company
The owners of Barrow Brewing Company had a vision. They turned an old pole barn granary into a brewery, and now it is the place to go and keep it local. Barrow Brewing crafts beer inspired by family history and this small town's characters, and with names like "Tipsy Vicar Stout" and "Evil Catfish IPA," you know there is a lot of flavor here.
108 Royal Street
Salado, TX 76571
(903) 407-5574
---
Central Texas Area Museum
Learn all about the early frontier days and the settlement of Central Texas at the Central Texas Area Museum in Salado, located in a beautiful historic building that's more than 100 years old. The museum hosts the Gathering of the Scottish Clans & Highland Games each November.
423 South Main Street
Salado, TX 76571
(254) 947-5232
---
Chupacabra Craft Beer & Salado Lone Star Winery
Unwind at Chupacabra Craft Beer & Salado Lone Star Winery, where you can sample their impressive menu of more than 60 beers, grab some food, watch the game on one of their big screens, and enjoy live music on Friday and Saturday nights. If you think their beer selection is big, check out their list of wines—more than 200 from around the world.
401 South Main St., Suite 103
Salado, TX 76751
(254) 947-9000
---
Gault Archaeological Site
The Gault Archaeological Site is one of the largest and most important Clovis sites in North America. This site is private property, but tours can be arranged by the Bell County Museum or the Williamson Museum.
3439 FM 2843
Salado, TX 76571
(512) 245-8734
---
Pace Park Pavilion, Playground & Public Facilities
Take a walk at Salado Creek and Pace Park, Texas' first designated natural landmark, where you can still see wagon wheel ruts in the limestone creek bed. The park transports you back in time to when Main Street was part of the Chisholm Trail. Enjoy a picnic beneath the cottonwoods as the kids play on the playground at Pace Park in Salado. The Pavilion here is a prime spot for gatherings.
Main Street at Pace Park Road
Salado, TX 76571
(254) 947-5060
---
Salado Wine Seller
Shop Texas wines, cheeses, and chocolate as you browse an art gallery with live music in the background. On the first Friday of each month, Salado Wine Seller hosts a reception for that month's art gallery opening, and on the first Saturday each month they host "Jammin' on the Lawn" live music from 4 p.m. to 7 p.m.
841 North Main Street
Salado, TX 76571
(254) 947-8011
---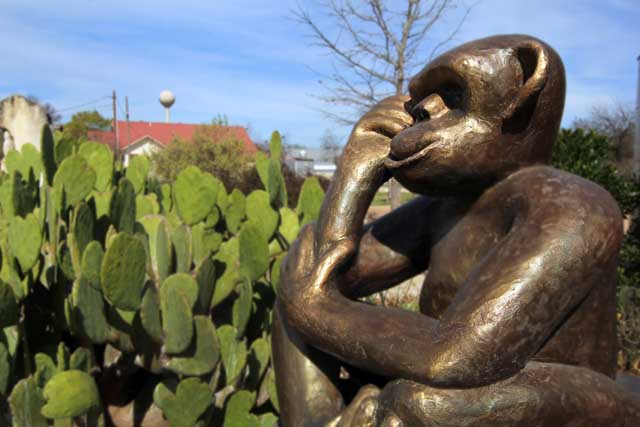 Sculpture Garden
Stroll through the beautiful Sculpture Garden in Salado, which showcases works of art by Texas artists among native flora and fauna. The Sculpture Garden was designed with help from Texas Master Gardeners and Central Texas Master Naturalists and is a certified Texas Wildscape.
113 Salado Plaza Drive
Salado, TX 76571
(254) 947-5040
---
The Shed
You'll find the only traffic light in Salado inside The Shed, a popular tavern in town with tasty pizza and juicy burgers. Watch the game and enjoy specialty drinks like the Texas Mary and the Mexican Martini. You'll know it is last call when the traffic light turns yellow.
220 Royal Street
Salado, TX 76571
(254) 947-1960
---
---
Salado, Texas
423 S Main St.
Salado, TX 76571
254-947-8634
www.salado.com