---
Victoria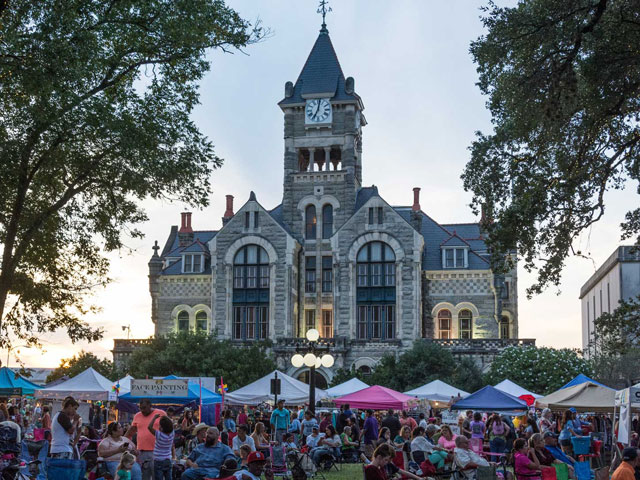 Visit Victoria, Texas and you'll discover a captivating town with a deep history, vibrant culture, amazing food, and exciting festivals – all just a hop, skip, and a jump from the Gulf Coast. If you like being outdoors, you'll love Victoria. Explore a massive scenic park, play a round of golf, tour a rose garden, and kayak down the Guadalupe River.
When you're not soaking up the sun, check out the monkeys and black bears at Victoria's zoo, see works from world-renowned artists, and take in all the year-round live music and entertainment. Add in breathtaking historic architecture and a wealth of local shops to browse and you've got the makings of an unforgettable vacation.
Victoria is one of the oldest cities in Texas, established by Martín De León in 1824 after receiving a charter from Mexico to begin a colony. During the Texas Revolution, Victoria supplied horses, cattle, military equipment and provisions in the fight against Antonio Lopez de Santa Anna despite the colony's ties to Mexico. An influx of European immigrants arrived in the decades following the war, adding to the town's diversity that is still expressed to this day.
Discover Victoria's past, along with 13,000 years of Texas history, at the Museum of the Coastal Bend. Learn about the region's earliest residents, the ill-fated French colony of Fort St. Louis, Spanish missions, and the birth of the cattle industry. You can even learn how to use an atlatl, an ancient projectile-throwing hunting tool. For a different look at Victoria's history, go on the Old Victoria Driving Tour. This self-guided journey takes you to more than 80 beautiful historic homes and buildings, including the oldest deli in Texas, Fossati's Delicatessen. Opened in 1882 by Italian immigrant Fraschio Napoleon Fossati, the restaurant is still owned and operated by the Fossati family. Be sure to check out the metal rings out front where patrons used to tie up their horses, as well as the giant bookcase filled with hundreds of cookbooks, some of which have been out of print for more than 50 years.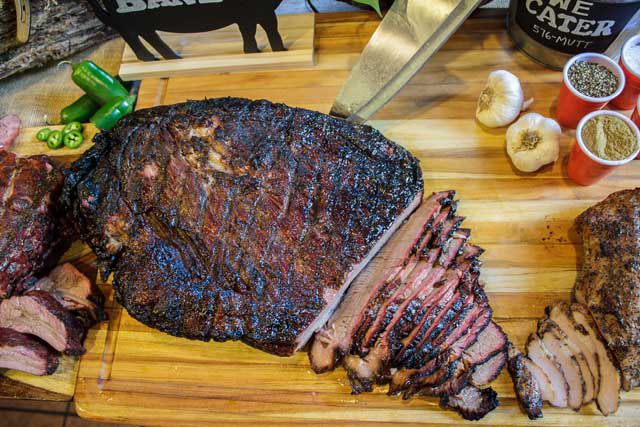 Speaking of food, when you visit Victoria you'll find no shortage of delicious options. For starters, the Great Coastal Texas Barbecue Trail is a must do. The trail features barbecue joints in and just outside of Victoria. Hear stories of the pit masters and find out the difference in the woods, spices, and techniques used—and decide which style you like best.
If you're here on a Friday or Saturday night, don't miss Huvar's Artisan Market's popular pizza night - try the barbecue brisket and Gouda pizza and an oven-fried apple crisp a la mode. Or dine on the patio at The PumpHouse Riverside Restaurant and Bar, offering a delightful ambiance and often live music, not to mention out-of-this-world fried jalapeno macaroni and cheese wrapped in bacon with roasted jalapeno ranch for dipping. End your day with live music and a cocktail or craft beer at Moonshine Drinkery or Aerocrafters. These options are great, but they're just an appetizer. After all, there are more than 50 locally owned eateries, bakeries, and coffee shops in Victoria where you can indulge your inner foodie.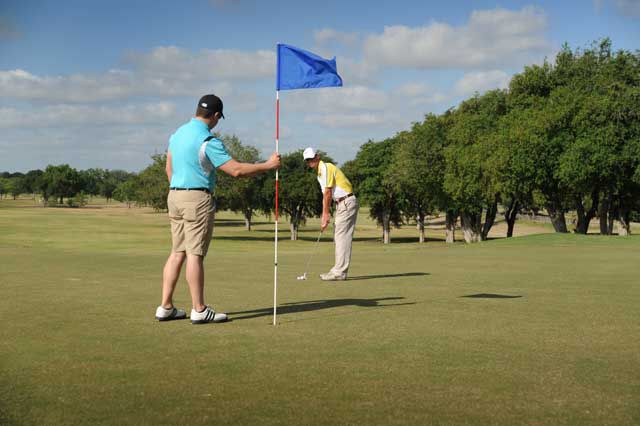 Along with all the spectacular history and delicious food, Victoria is home to a variety of outdoor attractions that give you plenty of space to get out and enjoy nature. The epicenter of it all is Riverside Park, a sprawling nature area located on the eastern bank of the Guadalupe River. Play 18 holes of golf at Riverside Golf Course, Victoria's only municipal course. Then see lions, monkeys, and other critters from around the world at The Texas Zoo, or explore Riverside Park's hiking and biking trails. For some time on the water, rent a kayak and follow the Victoria Paddling Trail which runs along the Guadalupe River.
As you might be able to tell, there's plenty to see and do when you visit Victoria. Yet all of this is just a taste of what you can experience in this historic town. Plan your next trip here and you'll discover that the possibilities really are endless.
---
---