---

Kingsville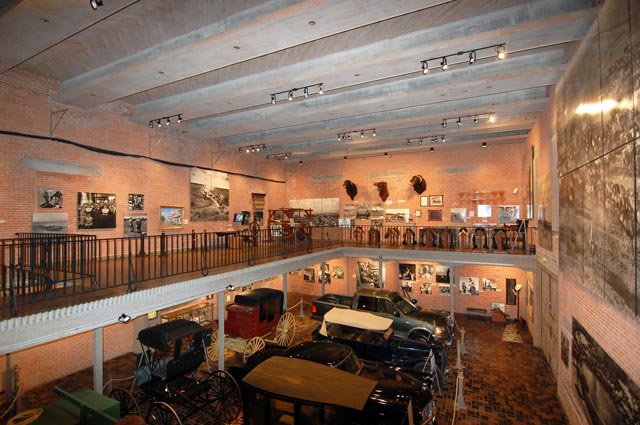 Go Museum Hopping to Explore Kingsville's Rich History
Texas was not built in a day, but the town of Kingsville certainly left an influential mark, strongly contributing to its growth and prosperity. Visitors can saddle up and ride on into the rich history of Kingsville by exploring the birthplace of American ranching along with its railroad connection.
Take a trip back to the early 1900s to the 1904 Train Depot Museum to learn how this innovative railroad connected communities throughout Southern Texas. Set your gaze on carefully curated South Texas artifacts and historic exhibitions, some of which are multi-sensory, interactive experiences at the John E. Connor Museum. Featured exhibitions include works by famed Chicana artist Carmen Lomas Garza, Kingsville's own World Champion Boxer Lil Oscar Cantu's championship belts, and Graves Peeler Hall of Horns with over 200 examples of mounted North American wildlife.
Delve into the legendary past of where it all began for Kingsville at the King Ranch Museum. Combining award-winning photographic accounts with dynamic tales of Captain King and special displays including antique carriages, vintage cars, saddles from around the world, and a fine array of guns and rifles, visitors can engage in the full chronology of Kingsville's creation.
Enrich Your Senses Through Art & Music
With a strong commitment to showcasing its multi-cultural roots and current artistic endeavors, Kingsville welcomes visitors to enrich their senses through artwork and musical performances during their stay.
Internationally renowned, contemporary Chicana / Tejana artist Santa Contreras Barraza showcases her enticing collection of works at her studio-gallery Barraza Fine Art. Open to the public, guests will see visual artwork, such as sand paintings and watercolor dreamscapes, reflecting appreciation of the Borderlands, from as early as the 1970s following every decade into the present year. Explore the Ben Bailey Art Gallery located on the Texas A&M University campus for an everchanging collection of art exhibitions throughout the year showcasing a variety of artists from all around the world.
Make your way to the Music Complex Performance Hall to allow the symphonic sounds of the Kingsville Symphony Orchestra elevate you to new heights. Numerous concerts will be held throughout the season, exploring a wide range of classical compositions orchestrated in a comfortable and elegant setting for a fully elated concert experience.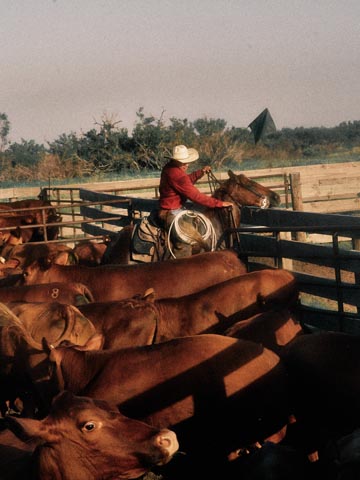 Enjoy South Texas Outdoors
The year-around enjoyable weather in Kingsville makes it easy for visitors to experience South Texas outdoors. Pleasantly comfortable to warm temperatures cover the fall, winter, and springtime, and although the summer months venture into hot temperatures, those who can stand the heat have a medley of fun outdoor activities to dive into.
Take a dip in the family-friendly Brookshire Pool for a refreshing swim or cool off in the free Flores Park Splash Pad. Tee up on the 18-hole L.E. Ramey Golf Course abundant with rustic mesquite trees and natural wildlife casually enjoying the golf course's nine ponds. Play a full game, practice your swing at the driving range, putting and chipping green, or have a short game at the practice bunker.
Officially a Monarch City USA member, Kingsville features a beautiful network of six Butterfly Buds Monarch City USA Gardens. Visitors are invited to explore the numerous locations throughout town to spot and identify butterfly sightings using the iNaturalist Seek App. Have fun logging your sightings and learning about the different species others have seen during their stay.
Dick Kleberg Park provides plenty of opportunities to take in the outdoors with a wide range of features and amenities for the whole family. This vibrant 186-acre park includes a butterfly and hummingbird garden dotted with interactive informational signs, a wildlife outlook, and children's playground. Play a round of disc golf at its course, get in a game of basketball, softball, or soccer on one of its fields, and enjoy a day of birding and fishing along Escondido Creek.
Kingsville didn't forget about its furry 4-legged friends. Vishal Raju Bhagat Dog Park is designed with your loyal friend in mind. Test your pet's agility on the obstacle course, let your large or small dog explore the separated grounds catering to each size, and comfortably relax on one of the benches as you and your pooch remain hydrated from one of the water fountains located inside of the dog park.
Eat, Drink, and Be Merry
Tour Kingsville's menu of over 50 restaurants featuring a versatile range of cuisine for the curiously adventurous palate. Tasty BBQ, award-winning Indian fare, classic Mexican home cooking, retro drug store soda fountains, and old-school Southern hospitality service will satisfy even the pickiest of eaters.
Shop the local gems along the Kingsville historic downtown district, Southgate Mall, and Main Street for a leisurely and relaxed afternoon. Stroll, browse, and buy custom leather goods, Western apparel, vintage home furnishings, one-of-a-kind artwork, and unique specialty items. Mingle amongst the charming local vendors at the Farmer's Market on the 4th Saturday of every month.
Kingsville conveniently provides detailed guides for both its listed restaurants and on-the-go shopping locations with addresses, contact information, and descriptions.
---
---