---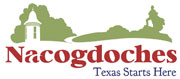 Attractions in Nacogdoches
Arboretums and nature centers, scenic hiking and biking trails, and a wealth of fascinating historic sites are among the attractions in Nacogdoches, the Oldest Town in Texas. Check out the following list of places and plan your next trip to this East Texas destination.
---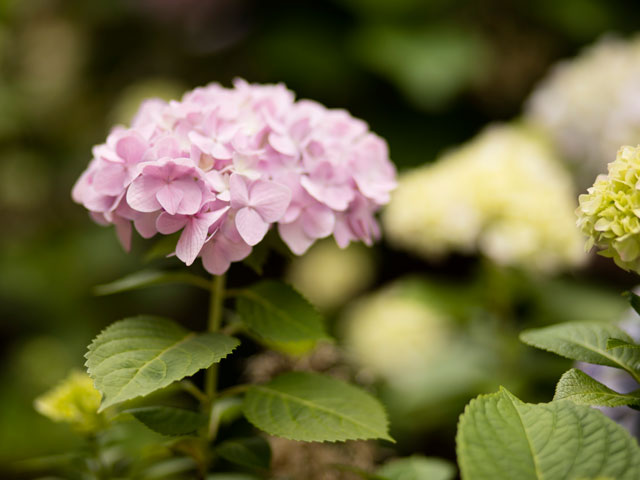 Arboretums & Gardens in Nacogdoches
With numerous gardens and nature centers full of blooming azaleas and roses, it's no wonder Nacogdoches is known as the Garden Capital of Texas. The town's centerpiece is the Ruby M. Mize Azalea Garden, the largest of its kind in the state that contains more than 7,000 azaleas spread over eight acres. There are three other main gardens that showcase a wide variety of plants, flowers, and landscapes: the SFA Mast Arboretum, Pineywoods Native Plant Center, and Gayla Mize Garden.
Nacogdoches, TX 75961
---
Caddo Mounds State Historic Site
East Texas was once home to one of the most significant pre-historic civilizations in Texas: the Caddo Indians. More than 1,200 years ago, a group of these Native Americans established a village about 26 miles west of Nacogdoches. Discover the history and culture of some of the state's earliest residents whose word for friend, "tejas," was the inspiration for the name of our great state.
1649 State Highway 21 West
Alto, TX 75925
(936) 858-3218
---
Camp Tonkowa Springs
The slow-flowing waters of the pristine Tonkowa Springs set within a lush forest of pines makes for the perfect spot to relax your body and refresh your mind. Hike through the woods, swim in the pond, and enjoy a day full of peace and quiet with friends and family. Camp sites and modern RV facilities are on site, so you can make the most of your time here.
4675 County Road 153
Garrison, TX 75946
(936) 564-8888
---
Charles Bright Visitor Center
When you visit the Oldest Town in Texas, your first stop should be the Charles Bright Visitor Center. Located in the center of the Nacogdoches downtown square, the museum contains local artifacts and exhibits that tell the long and colorful tale of the city and its people. Not only that, it's a great place to find information about area attractions and tours, pick up a map, and buy a souvenir or two.
200 East Main Street
Nacogdoches, TX 765961
(936) 564-7351
---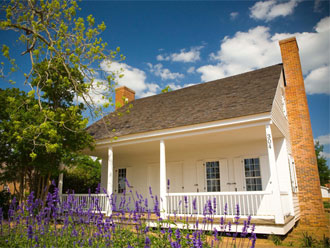 Durst-Taylor House & Gardens
Explore life in Nacogdoches between 1840 and 1860 at this restored 1830's wood-frame house that is the town's second-oldest structure in its original location. The guided tour, which leaves from the visitor center, takes you through the home and grounds, which include a blacksmith shop, smokehouse, and gardens.
304 North Street
Nacogdoches, TX 75961
(936) 560-4443
---
Historic Downtown Nacogdoches
With its charming brick streets and old-fashioned multi-level storefronts, downtown Nacogdoches looks as if it just emerged from a time capsule. Beyond its allure, the downtown area is full of one-of-a-kind shops to browse and restaurants to try. Since there's so much to see and do, find a good parking spot and wander. You never know what you'll find.
Nacogdoches, TX 765961
---
Millard's Crossing Historic Village
What was early life like in East Texas? Get a sense of it with a visit to Millard's Crossing, a collection of historic homes and buildings dating back to the 1830's. See how Texas' pioneers lived when you tour the two-story 1837 Millard-Lee House or the 1843 Dog Trot House, then step inside the old-fashioned General Store and the Log School House. Guided tours of the village are offered, or you can explore on your own.
6020 North Street
Nacogdoches, TX 75965
(936) 564-6631
---
Nacogdoches Farmer's Market
The fertile fields of East Texas enable local farmers to grow just about anything. See and taste the fruits of their labor at the Nacogdoches Farmer's Market, held every Saturday throughout the year a few blocks west of the downtown square. Fill up your basket with area-grown goodies such as peaches, tomatoes, green beans, and turnips, as well as cheeses and organic meats. Producers of honey, fruit jams, bees wax candles, pottery, and many other goods are also on hand, giving you plenty to shop for.
141-163 Pearl Street
Nacogdoches, TX 75961
(936) 213-0640
---
North Forest Putting Course
Show off your short game skills and conquer the obstacles at Nacoville Mini Golf, one of the most family-friendly attractions in Nacogdoches. Putt your way through 18 tricky holes where you'll skill and strategy to succeed. Open Fridays through Sundays throughout most of the year.
3507 North Street
Nacogdoches, TX 75965
(936) 564-6525
---
Oak Grove Cemetery
The Oak Grove Cemetery in Nacogdoches is one of the oldest cemeteries in Texas, with the earliest gravestone dated in 1837. Yet that's not the only reason you should stop by and pay your respects. Four signers of the Texas Declaration of Independence are interred here, as well as veterans of the Texas Revolution, members of the early republic's government, and even the first mayor of Nacogdoches.
200 North Lanana Street
Nacogdoches, TX 75961
---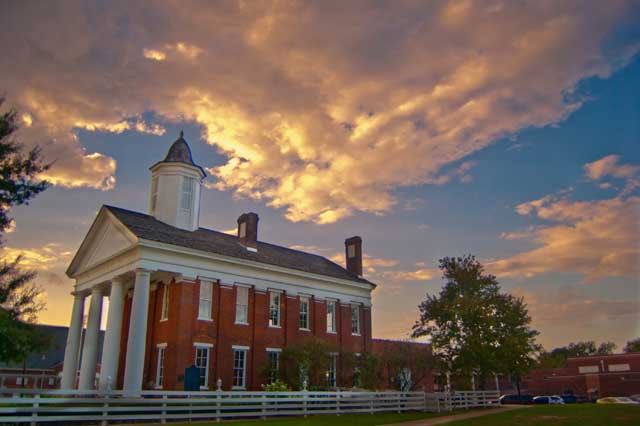 Old Nacogdoches University Building
Nacogdoches' Old University Building is something of a Texas relic as it is often called the "mother of education in Texas." The current building opened for classes in 1859 as what was then known as Nacogdoches University. Today, it's a museum dedicated to telling the story of the Oldest Town in Texas. Period furnishings and artifacts are showcased in the museum, recalling a time eager students once strolled the hallways.
515 North Mound Street
Nacogdoches, TX 75961
(936) 569-7292
---
Splash Kingdom Waterpark
Soar down a heart-pounding water slide, escape the summer heat in the cool blue water of a massive pool, and as the weather cools play a game of pick-up volleyball. All of this awaits at Splash Kingdom Waterpark in Nacogdoches, a fun-for-all-ages summer attraction. With a variety of rides for kids and adults and on-site concessions, this water park has everything you need for some summer fun in the sun.
401 North University Drive
Nacogdoches, TX 75961
(936) 305-5009
---
Sterne-Hoya House Museum
Visit the home of Texas Revolution leader Adolphus Sterne and discover the history of his family at this 1830 dogtrot house. Now a museum and Texas history library, the house is furnished with period antiques and family heirlooms and has one of the earliest wine cellars in Texas.
211 South Lanana Street
Nacogdoches, TX 75961
(936) 560-4441
---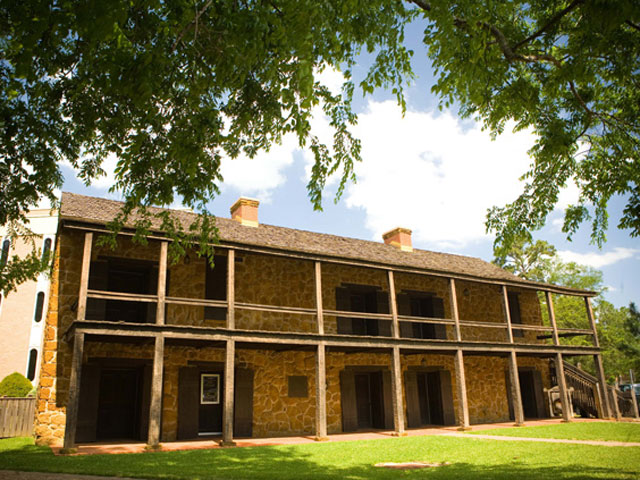 Stone Fort Museum
Located on the campus of Stephen F. Austin State University, the Stone Fort Museum shares elements of Nacogdoches' history with displays of flintlocks, flint knives, traveling and home building tools, and more. Housed within an 18th-century Spanish Colonial mansion that survived four revolutionary actions and was, over the years, used as a garrison for soldiers and a saloon.
1808 Alumni Drive North
Nacogdoches, TX 75961
(936) 468-2408
---
Trails of Nacogdoches
The outdoors are undoubtedly one of Nacogdoches' main attractions. Fortunately, there are several multi-use trails you can use to enjoy it all for yourself. The longest of these is the 5.89-mile Lanana Creek Trail, which was once an Indian footpath that today meanders through thickets of paw paw and dogwood trees. On the 1.9-mile Banita Creek Trail, you'll see hickory, maple, and sparkleberry trees along with a few waterfalls. To experience all the diversity of flora and fauna found in East Texas, visit the SFA Interpretive Trail. Consisting of two paths amounting to three miles, the trail gives you the chance to see some of the 150 species of birds and 80 types of butterflies in the area.
Nacogdoches, TX 75961
---
Woodland Hills Golf Course
With its rolling tree-lined fairways and sloping greens placed among sand traps and near water hazards, the 18-hole Woodland Hills Golf Course is as much a treat for the senses as it is fun to play. What sets this public course apart is that it's the only one in town where you can play a different sort of golf: footgolf. Special holes off of the putting green mean both traditional and footgolfers can play simultaneously. Visit the course's website for information about rates and availability.
359 County Road 5021
Nacogdoches, TX 75964
(936) 564-2762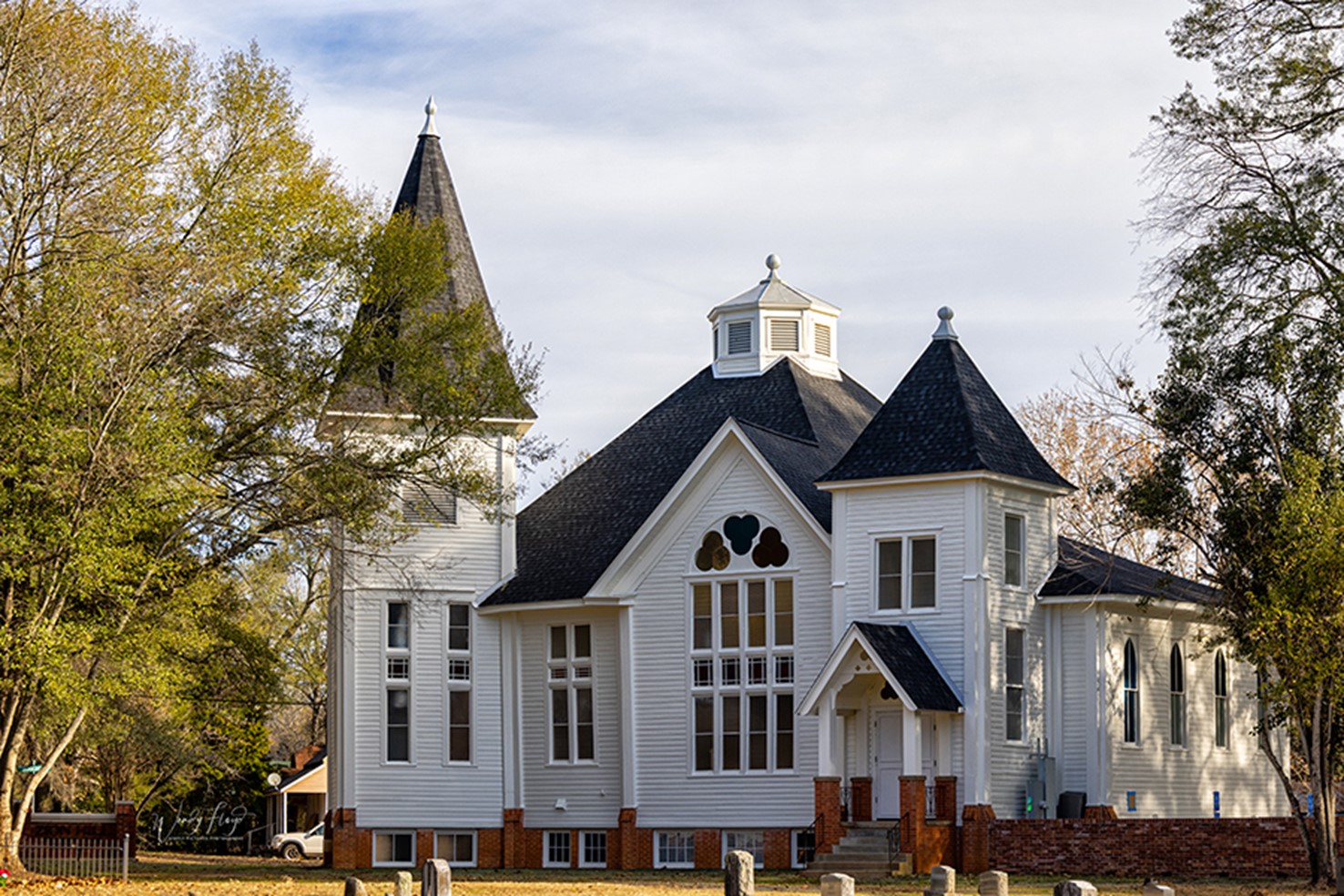 ---
Zion Hill Baptist Church
Zion Hill Baptist Church, a true Nacogdoches cultural and architectural gem, was built in 1914 and was home to one of the oldest African American baptist congregations in Texas. Designed by German Architect Dietrich Rulfs, this building was vacant for many years. In Summer 2023, the glorious building opened its doors to the public once again, thanks to community fundraisers over decades. Currently, the Zion Hill Baptist Church is open Wednesday through Friday, and the 1st and 2nd Saturday of the month from 10am-4pm.
---
---