---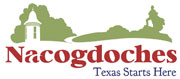 Events in Nacogdoches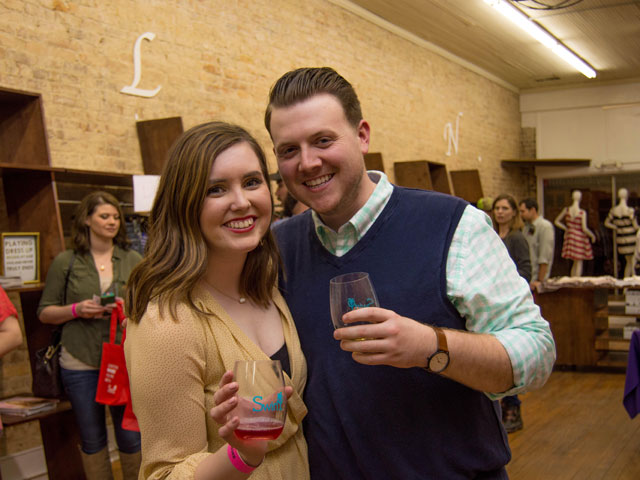 Nacogdoches' long history and stunning natural beauty have attracted travelers for years, but that's not all The Oldest Town in Texas has to offer. Throughout the year, Nacogdoches hosts events and festivals that reflect the cultures and traditions of this East Texas town.
A film festival, championship rodeo, and the famous Texas Blueberry Festival are among the long list of annual events in Nacogdoches worth traveling for.
See what's going on in town and plan your road trip to this Piney Woods getaway.
---
February
Nacogdoches Main Street Downtown Wine Swirl
Sample reds and whites from at least 15 Texas wineries, be entertained by street performers, and savor the delicious cuisine served by local and regional food trucks at this one-day festival.
Historic Downtown
Nacogdoches, TX 75962
---
March
Nacogdoches County Championship Rodeo
If you're looking for a cattle ropin', mutton bustin' good time, don't miss the Nacogdoches County Championship Rodeo. Admire the best riders and ropers as they strut their stuff in the Professional Cowboys Rodeo Association-sanctioned event and enjoy all the live music and delicious food.
3805 NW Stallings Drive
Nacogdoches, TX 75964
---
April
Texas National Art Exhibition (Dates vary, check website)
Marvel at the works of up-and-coming artists in this annual, one-day juried art show held at The Cole Art Center on the campus of Stephen F. Austin State University.
329 East Main Street
Nacogdoches, TX 75962
Red Dirt Mud Run
Get ready to get muddy at Nacogdoches' very own mud run! Run through open fields and along wooded trails as you conquer more than 20 obstacles. Assemble your team and show East Texas how tough you are.
Nacogdoches, TX 75962
---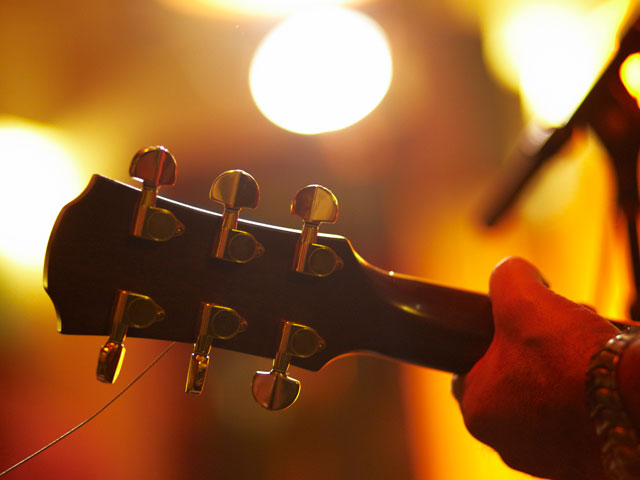 June
Texas Blueberry Festival
Experience the only state-sanctioned blueberry festival in Texas right here in Nacogdoches! Featuring live music across multiple stages, a pet parade, a car show, and plenty of great food (plus the chance to pick your own blueberries), this family-friendly festival has something for everyone.
Nacogdoches, TX 75965
---
July
Freedom Fest
Delicious food, a breathtaking fireworks show, and everything red, white, and blue make up Freedom Fest in Nacogdoches.
Nacogdoches, TX 75965
---
October
Ghosts of Millard's Crossing
On Halloween night, the ghosts of Millard's Crossing come to life to tell their stories and hand out candy to any and all who stay to hear their tales. Along with the friendly phantoms, this event features old-fashioned kids' games and haunted hay rides.
6020 North Street
Nacogdoches, TX 75965
---
November
East Texas Half Marathon
Set a personal record in the 13.1-mile, 10K or 5K races of the East Texas Half Marathon. Run Nacogdoches' historic streets and beautiful scenery until you cross the finish line, where you'll receive a finisher's medal and enjoy food and music at the post-race party.
Nacogdoches, TX 75965
Holiday in the Pines
Shop for one-of-a-kind Christmas present and savor the festive atmosphere at Holiday in the Pines. Held at the Civic Center, this annual event brings together 60 specialty shops from across the country, with proceeds going toward Nacogdoches Junior Forum.
3805 NW Stallings Drive
Nacogdoches, TX 75965
---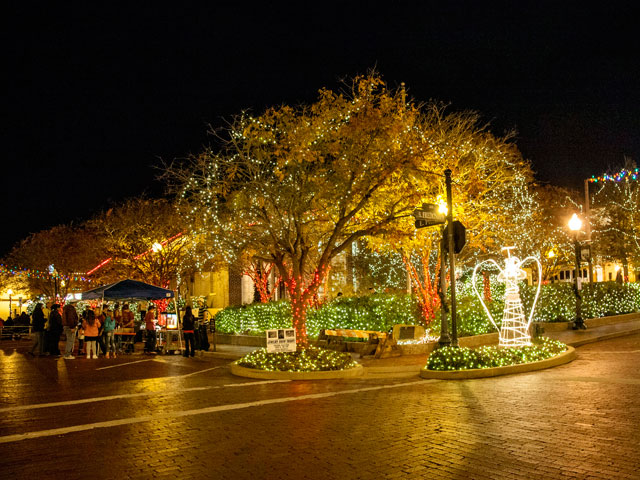 November - December
Nine Flags Festival & Lighted Christmas Parade
The Nine Flags Festival & Lighted Christmas Parade is an all-encompassing holiday festival that includes the East Texas Half Marathon, Holiday in the Pines, and the Wassail Fest.
This month-long period of revelry features a lighted Christmas parade through downtown Nacogdoches, a festive event for all ages.
Nacogdoches, TX 75965
---
December
Old Fashioned Christmas at Millard's Crossing
Throughout the holiday season, the historic village of Millard's Crossing is transformed into a winter wonderland with festive lights, live music and theater, food and drink, and plenty of other merriment.
6020 North Street
Nacogdoches, TX 75961
---
---