---
4 Family Adventures You Will Only Discover in Frisco
By Melanie Kross
Frisco is the best vacation place for family fun excursions that never cease, with diverse museums, scenic parks, and lazy rivers. This fast-growing community, located just north of Dallas, is one of Texas' most family-friendly places. Watch a Frisco RoughRiders baseball game while floating in a lazy river, visit The Star, the Dallas Cowboys World Headquarters, or take a dip in the newly renovated pool at The Westin Stonebriar Golf Resort & Spa. There are so many options for fun in Frisco. Here are four fantastic ways for you and your family to experience Frisco that will leave lasting impressions and make magical memories.

Beat the Heat with Family-Friendly Indoor Attractions
Spend the afternoon at KidZania, the United States' fastest-growing global educational entertainment destination and the only city in the United States designed for and controlled by children. Watch your kids learn how to role-play authentic jobs while boosting their confidence. Sit back and enjoy the journey or opt to interact more on days when it is permitted. Then, feed your hungry family at a variety of surrounding restaurants offering delectable dining options including EG Steak, Kelly's Craft Tavern, and Dave & Busters. Feed brains and bellies while creating a cherished experience that will pique your interest in your child's future pursuits.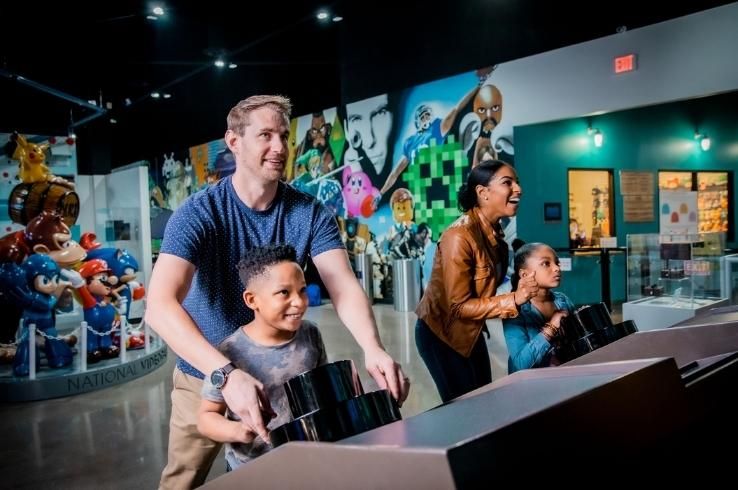 Prepare to explore Frisco's plethora of museums by purchasing a Frisco Museum Pass, which grants access to all of them. Gamer? You've arrived at the right location! Don't miss out on a once-in-a-lifetime gaming experience at the National Videogame Museum, where you will play video games from the past, present, and future. Take a trip back in time to the Intellivision era and brag about your Atari 'Defender' gaming prowess as the kids assess how far technology has progressed since then.
Next, visit TrainTopia, a year-round indoor, permanent exhibit at the Frisco Discovery Center that changes throughout the year to reflect the seasons. This captivating culmination of one man's love of trains consisting of over $1 million and 20,000 man-hours includes about one-fourth mile of G-scale track that journeys through the American Southwest. It is connected by seven operating rail lines and will capture every imagination and perhaps spark a new love of trains. Participate in a special Scavenger Hunt that reveals exciting places and details that might otherwise be missed! Your pass allows you to explore even more, admitting you into the Sci-Tech Discovery Center, the Frisco Discovery Center, and The Frisco Heritage Museum.
For competitive family members and friends, discover Strikz, 43,000 square feet of indoor, air-conditioned excitement, including 32 bowling lanes that welcome a good old-fashioned family challenge. If bowling doesn't tickle your fancy, get lost in the massive arcade, play laser tag, shoot pool at the billiard tables, or take a "stab" at ax throwing. No matter your preferences, Frisco has it all when it comes to indoor entertainment,
---

Experience Sports in the One and Only Sports City USA
Can you imagine the largest lazy river in pro sports flowing right through the inside of a minor-league baseball stadium? It's real! Become a floating spectator of the Frisco RoughRiders as you relax in an inner tube that floats around a figure-eight channel, complete with lifeguards and a 270-degree view of the stadium. Not to mention, on Fridays and Saturdays, RoughRiders' games close with a spectacular fireworks display! Grab a great deal with Thirsty Thursday tickets that include all-you-can-eat hot dogs and $1 domestic draft beers. It just doesn't get better than this.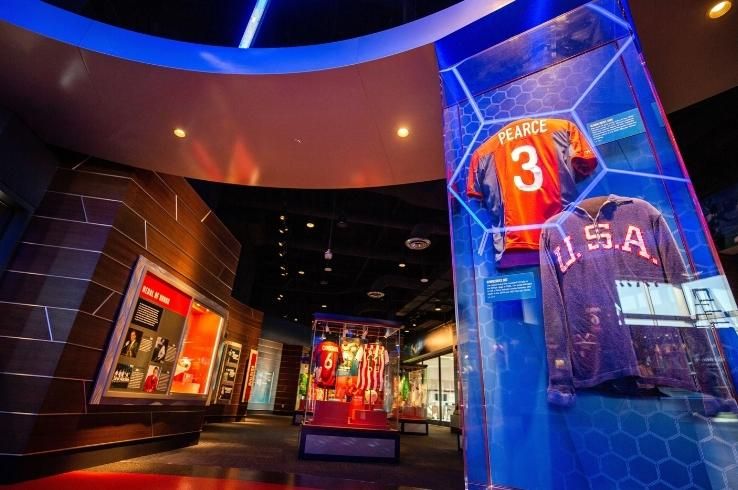 Or does it? If soccer is your forte, plan your stay between February and October to cheer on FC Dallas at Toyota Stadium. Watch Frisco's Major League Soccer Club, FC Dallas, trample the competition, as they've earned quite the reputation. Want to learn more about the most popular sights and the history of soccer? Visit the National Soccer Hall of Fame to experience state-of-the-art interactive experiences. Plus, get a glimpse of the four Women's World Cup trophies!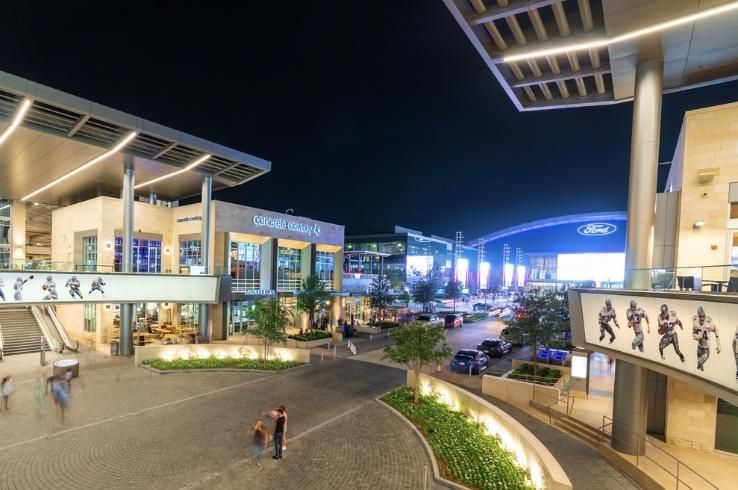 A trip to Frisco would be incomplete without a stop at The Star, a 91-acre entertainment district that also serves as the Dallas Cowboys World Headquarters. This is more than simply a practice facility for the Cowboys; it is a football fan's fantasy. The district includes many places to visit for fine dining, shopping, events, and entertainment. You'll pinch yourself to ensure you're not dreaming!
---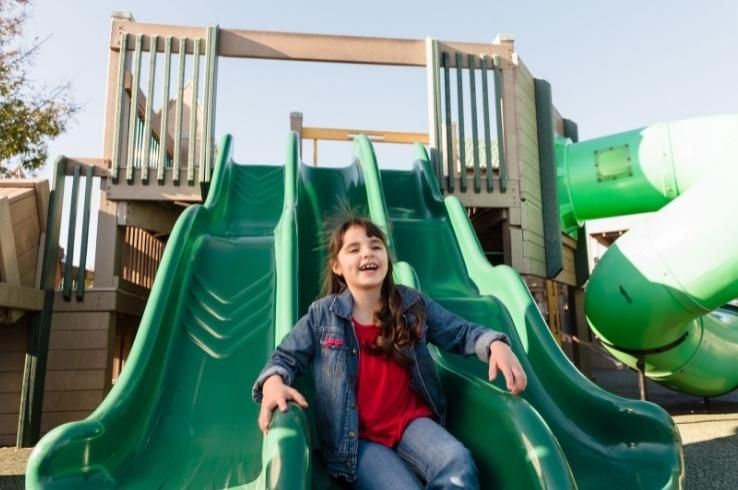 Amazing Outdoor Adventures
For those wishing to enjoy some fresh air, Frisco's picturesque parks and playgrounds are ideal. Start your day off right at Hope Park at Frisco Commons, a playground with rubberized flooring, a sensory area, accessible playground equipment, "Picnic Alley," a "Big Kid Lot," and a "Tot Lot" for people of all ages and abilities. Playgrounds should be available to everyone, and they certainly thought of everyone when they created this unique oasis. There's more! Head to Frisco's best-kept secret, Limestone Quarry Park, a 17-acre picnicking paradise with plenty of grills, a basketball court, mosaic artwork, and, best of all, a cool, calm and picturesque creek along with a flowing waterfall. Take advantage of a relaxing moment and an opportunity to connect with Frisco's beautiful outdoors.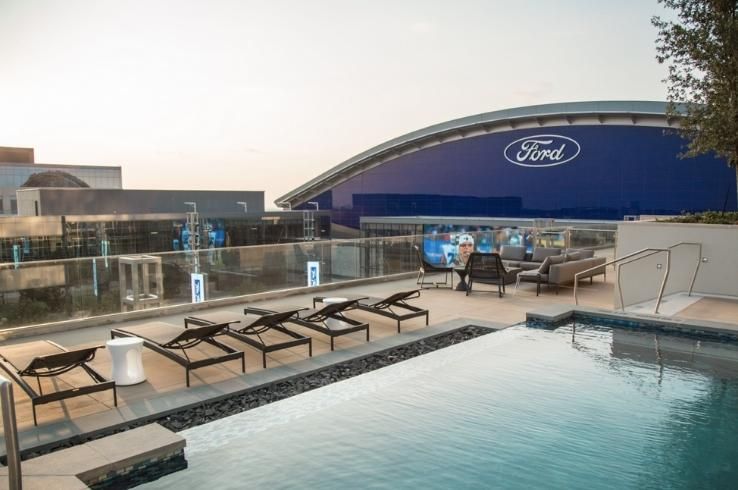 When things heat up, it's time to dive in! Frisco has plenty of watering holes to choose from, even several on rooftops! Cool down in The Westin Stonebriar Golf Resort & Spa's freshly remodeled pool. Alternatively, relax, swim above it all, and capture a bird's eye view at the Omni Frisco Hotel's rooftop pool.
In need of some action-packed water play? Cool off with seven water features, challenge the family to a wild ride down the Preston Plunge, conquer The Fort, and make a splash in the Lazy River at Frisco Athletic Center Water Park (open seasonally and day passes available). You'll discover a water wonderland that kids and adults alike will enjoy while staying cool.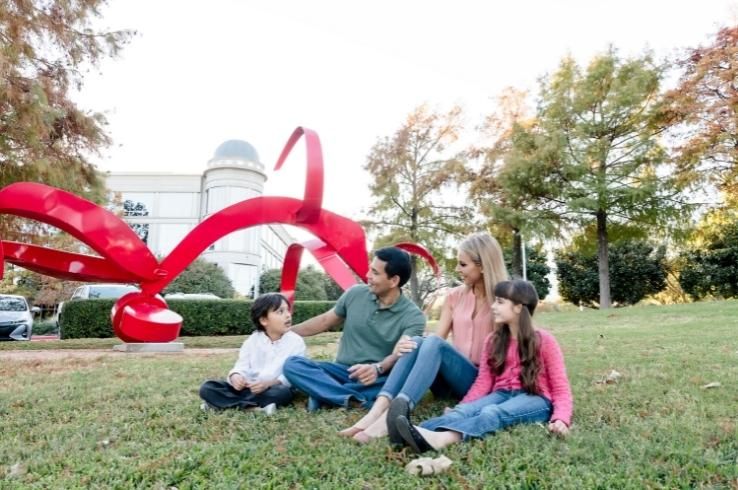 Plan plenty of time, or a little each day of your stay, to experience "where gallery meets garden." Frisco's outdoor art scene is nothing short of extraordinary and home to one of the largest outdoor sculpture exhibits in the state of Texas. You can spend days wandering through this cohesive collection and still not see it all. One thing is for sure, though, you will experience the powerful combination of the urban environment and the enjoyment of public art.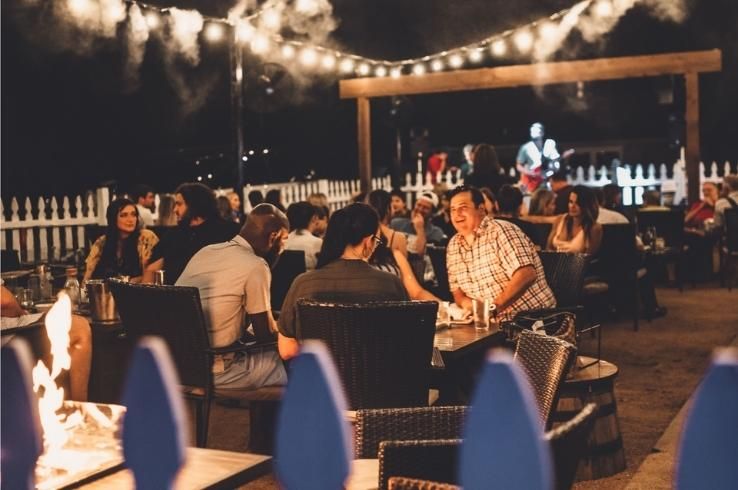 ---
Enjoy a Vast Selection of Eateries
You're bound to have built up an appetite after all this excitement, and Frisco's wide variety of eateries are pallet pleasing perfection. Not sure where to eat? Ask the locals or explore on your own. Either way, you're sure to find the tastiest small-town cafes, the best burger joints, and a variety of unique to Frisco eateries. Find the perfect patio dining destination and cool down with an ice-cold margarita while munching on some fresh, smoky, Texas barbecue.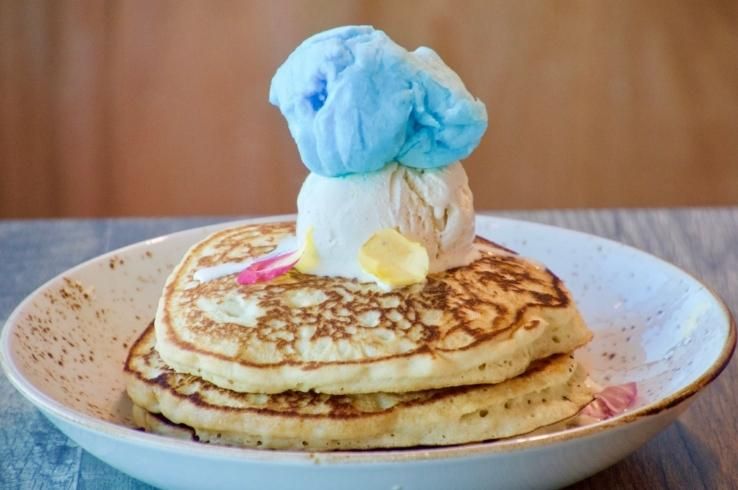 Discover cotton-candy topped flapjacks at The Aussie Grind, or enjoy dinner at a home-turned-restaurant with scratch-made food, live music, and a renowned chef at Didi's Downtown. Top dinner off with the perfect dessert; an oversized gourmet cookie that Oprah herself called one of her "favorite things" at Cookie Society. Whatever your pleasure, Frisco aims to please.
Find your way to Frisco, a lively, family-friendly destination filled with plenty of things to do and see. While Frisco is a delightful place to visit year-round, summer offers a unique set of experiences that can't be found anywhere else. It is the perfect place to create unforgettable memories and that is what the summer season is all about. Adventure is in the air and family fun awaits in Frisco.
Plan for plenty of time to stay and play and experience everything this special city has to offer. No matter your age or your interests, there's plenty to discover in Frisco. For a complete list of hotels, click here.
About the Author: Melanie Kross is the Content Marketing Lead for Tour Texas and a Texas native. When she isn't writing about the multitude of great travel destinations, she is photographing them, painting them and planning her own road trips to visit the amazing attractions this remarkable Lone Star State has to offer.
---
---
Frisco, Texas
6801 Gaylord Parkway, Suite 401
Frisco, TX 75034
1-877-GoFrisco (463-7472)
www.visitfrisco.com