---
Frisco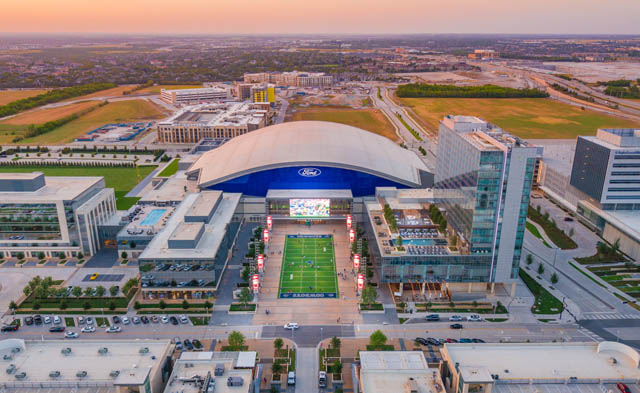 From top-class sports to upscale shopping and fine dining, Frisco, Texas, has it all. This town of almost 200,000 people is home to several professional sports teams, numerous shopping centers, and a plethora of restaurants that offer food from all around the world. Frisco offers all of this metropolitan-style excitement without all the hustle and bustle of the big city, all just 25 minutes north of downtown Dallas.
Frisco began as a stop along Preston Road, one of the oldest north-south roads in Texas. Back in the mid-1800's, Preston Road, known at the time as the Shawnee Trail, was used to bring cattle into Texas. The arrival of the railroad at the turn of the 20th century would further spur growth in Frisco. The line that ran through town, known as the San Francisco-St. Louis Railway, provided Frisco with a direct connection to such cities as Dallas, Tulsa, St. Louis, and Springfield, Missouri. It was this railway that inspired the name Frisco for the emerging town, which was officially established in 1904. Although the roaring trains of the San Francisco-St. Louis Railway are no longer running, you can still get a taste of its history at the Museum of the American Railroad in Frisco, one of the town's top attractions.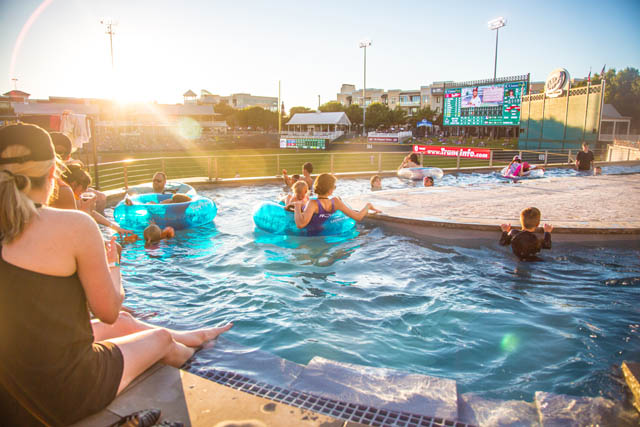 Speaking of attractions, Frisco has more than enough to keep you busy. If you're a sports fan, then you'll find much to love about the teams that call Frisco home. Here you can watch the Dallas Cowboys practice at The Star, or Major League Soccer team FC Dallas compete against some of the biggest names in the sport at Toyota Stadium, which hosts the occasional U.S. National Team match as well. You can also spot up-and-coming talent at Texas Legends basketball and Frisco RoughRiders baseball games. These teams are the minor league affiliates of the Dallas Mavericks and Texas Rangers, respectively, and they play their games at the state-of-the-art Comerica Center and Dr Pepper Ballpark in Frisco.
When you want to be a part of the action, tee off at one of Frisco's four first-class golf courses. Stay at The Westin Stonebriar Hotel & Golf Club to take on the 18-hole, Tom Fazio-designed course that features gently countoured greens and waterside fairways. Meanwhile, the subtle elevation changes and arresting beauty of the 18-hole courses at Plantation Golf Club and The Trails of Frisco Golf Club will have you coming back for more, while the Frisco Lakes Golf Club offers an easy-to-reach round that winds through a picturesque neighborhood.
Of course, no vacation would be complete without unleashing your inner shopaholic. Fortunately, Frisco boasts more than nine million square feet of retail and dining space, which includes everything from small boutique clothing shops to large department stores. The many restaurants in Frisco offer a little bit of something for everyone, as well. American, Asian, Italian, Mexican, and barbecue cuisine are all on the menu, along with one-of-a-kind bakeries, pastry shops, and gastropubs.
Frisco's combination of big city-style fun and ample recreation makes it a must-visit destination for just about any type of traveler.
---
---
Frisco, Texas
6801 Gaylord Parkway, Suite 401
Frisco, TX 75034
1-877-GoFrisco (463-7472)
www.visitfrisco.com