---
Things to Do in Frisco
Top-level professional sports, high-end shopping, and all the unique adventures and experiences you can handle comprise the many fun things to do in Frisco. No matter what you enjoy doing, you'll find something to like about this community, located 25 minutes north of downtown Dallas. To help get you started, we've put together a list of some of the top things to do in Frisco while you're in town.
---
Experience the History of Railroads in North Texas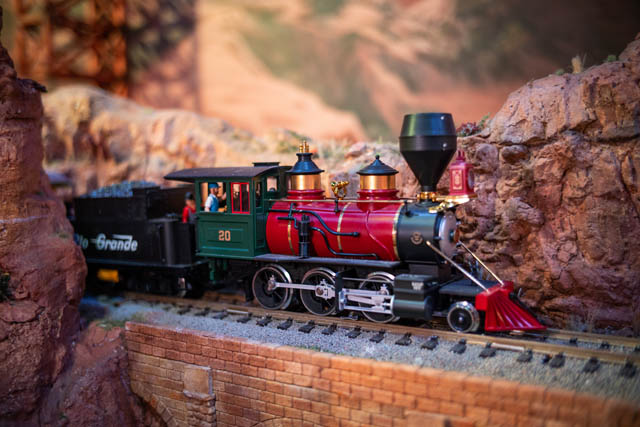 The railroad has always been an important part of Frisco's history. In fact, Frisco was named after the St. Louis-San Francisco Railway that ran through town and connected cities from Texas to Missouri and Florida at the turn of the 20th century. This was the era of grand passenger trains with luxurious sleeper and dining cars, an absolute rarity in the modern day. T
o have an up-close look at these cars, and the history of rail in North Texas, head to the Museum of the American Railroad in Frisco. Here you'll find numerous restored vintage railcars, some of which you can climb in to, as well as artifacts and other exhibits.
You'll see all of this as part of an hour-long guided tour led by a knowledgeable guide who will provide a historical and technical prospective on the museum's railcars and equipment. This one-of-a-kind opportunity to experience a bygone era is one of the top things to do in Frisco for anyone who loves history.
There's even more fun on the rails to be had at TrainTopia - A Railroad Odyssey in Miniature. Located inside the Frisco Discovery Center, the one-of-a-kind Museum of the American Railroad exhibit features running G-scale trains that roll through a 2,500-square-foot environment that spans Arizona to Texas.
---
Root for the Home Team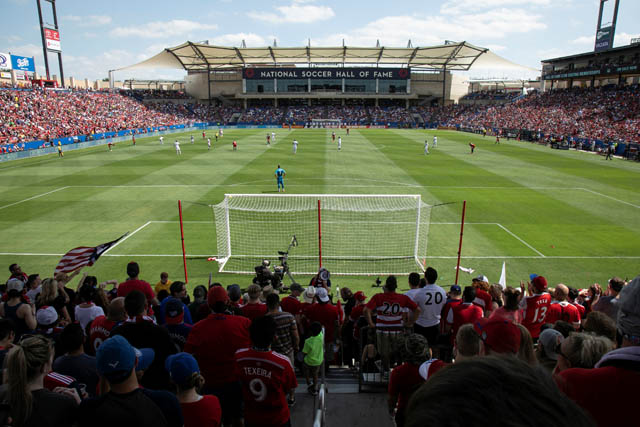 There's no doubt about it: Frisco is Sports City, USA This community of almost 200,000 residents is home to several professional sports teams, including FC Dallas, a successful Major League Soccer club. FC Dallas plays its game at the modern Toyota Stadium, a 20,000-seat venue located just a few blocks west of the the Rail District. Raucous fans, top-class soccer, and a family-friendly atmosphere are just part of the experience at the Toyota Stadium, which occasionally hosts U.S. National Team matches and games between other international teams. The MLS regular season runs from March through October, so if you're in Frisco at this time, don't miss out on your chance to see one of the best soccer teams in the country.
While you're at the Toyota Stadium, discover the history of American soccer at the National Soccer Hall of Fame. Learn about the biggest male and female stars of U.S. Soccer and check out interactive exhibits and iconic memorabilia.
Of course, FC Dallas isn't the only sports team in town. Frisco is also home to the Dallas Cowboy's training ground, The Star. Embark on a guided tour to see Super Bowl memorabilia and visit the areas of the facilities the pros use throughout the year.
Additionally, the Texas Legends (basketball) and the Frisco RoughRiders (baseball) are located in Frisco. The Texas Legends are the G-League affiliate of the Dallas Mavericks, while the RoughRiders are associated with the Texas Rangers. Both teams offer sports fans the rare chance to see young and talented athletes before they hit primetime, all while taking advantage of ticket prices that are more affordable than the those offered by the big guys.
Several professional teams in one town offer major-league entertainment that is as fun as it is affordable. If you're a sports fan, then attending a game is a definite must-do while you're in Frisco.
---
Shop Till You Drop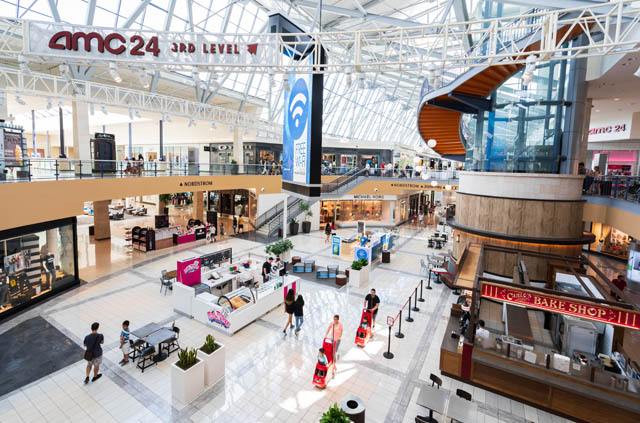 Shopping is an essential part of just about any vacation, and Frisco is the perfect place to indulge in your inner shopaholic. There are more than nine million square feet of retail and dining space in Frisco, including everything from specialty shops to big-name department stores.
Start your shopping sojourn in the Rail District, home to boutique clothing stores, craft and jewelry shops, and restaurants serving a diverse selection of cuisine. More clothing and jewelry stores can be found at the Shops at Starwood, a shopping center that has several spas and eateries.
Finally, you can find large department stores such as Macy's, Nordstrom, and Dillard's at the Stonebriar Centre, as well as a movie theater and a carousel. With so many choices, shopping in Frisco is a must-do for just about anyone.
---
A Golf Getaway Paradise
In April 2022, The PGA of America officially opened its headquarters in Frisco as a part of a 660-acre, mixed-use development. Opening spring 2023 will be the 500-room Omni PGA Frisco Resort. Open to resort guests and the public, companies can host a golf tournament on the Fields Ranch East and Fields Ranch West championship golf courses. Fields Ranch East was designed by Gil Hanse to accommodate players at all skill levels as well as those who seek a challenge. Fields Ranch West was designed by Beau Welling to be approachable to golfers of all skill levels with its wide-open fairways and gentle prairie setting. The Dance Floor is a 2-acre putting course with adjacent turf event space.
Additionally, the 10-hole short course, The Swing, sports a variety of opportunities to strengthen a team. Located onsite, Lounge By Top Golf is an indoor sports bar equipped with industry leading Topgolf Swing Suite technology and virtual games that offer a greater variety of team building options for guests at The Omni PGA Frisco Resort. Ice House is a modern ranch-style venue inspired by the historic airy barns that once lived the area. The venue offers an immersive experience for guests at its six live hitting bays.
The Westin Dallas Stonebriar Golf Resort & Spa is also equipped with a Top Golf Swing Suite, a one-of-a-kind golf simulator experience, great for teambuilding. Suite reservations can be combined with stay and spa packages for the ultimate team building retreat or executive weekend.
The Westin Dallas Stonebriar Golf Resort & Spa also offers a full 18-hole golf course designed by renowned golf architect Tom Fazio with tee times available to guests throughout their stay.
Host mini tournaments or a variety of games complete with food and beverage for your next team building retreat at this luxury Frisco venue.
---
---
Frisco, Texas
6801 Gaylord Parkway, Suite 401
Frisco, TX 75034
1-877-GoFrisco (463-7472)
www.visitfrisco.com