---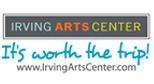 Irving Arts Center | History
History
The performing and fine arts community welcomed a new home in 1990 with the completion of the Irving Arts Center. The Arts Center's 10-acre complex, nestled in the heart of Dallas-Fort Worth, features two fully-equipped theaters; four galleries; meeting, classroom, reception and rehearsal facilities; and a verdant sculpture garden. The Arts Center was designed to accommodate a wide range of cultural and civic needs.
Since opening its doors, the Arts Center has been a lively scene. In 2012 the Arts Center hosted over 525 events, including 225 performances. During that year, the attendance was 108,388.
The Arts Board also operates a grant program that provides financial assistance to the Arts Center's Resident Organizations and community organizations that offer arts activities to Irving citizens and visitors. Funded activities include symphonic presentations, theatrical productions, art exhibitions, youth programming, special guest artists and cultural festivals.
NOTABLES
The Irving Arts Center features:
More than 91,500 square feet of performing and visual arts space, including a 707-seat concert hall (Carpenter Performance Hall) and a 253-seat theater (Dupree Theater).
Four gallery spaces offer more than 20 exhibitions each year. The Main Gallery is a 3,800-square-foot art gallery space with 200 linear feet of wall space.
Irving Arts Center | Irving, Texas

The Sculpture Garden was designed by Dallas-based landscape architect Mahlon Perry. It features permanent installations by James Surls, Jesús Moroles and Michael Manjarris; the monumental mosaic Irving Centennial Mural created by artist Francisco Mendoza with Irving youths; and the donated sculpture '03 Politicized Democracy by John Brough Miller. The Sculpture Garden also features temporary sculptures by Texas and national artists, including a sculpturee by American artist Reuben Nakian, on loan from the Hirshhorn Museum and Sculpture Garden in Washington, D.C.
Year-round youth and family program focuses on children and families and features story times, live performances, Saturday School, summer camp, Family Fundays and Holiday Open House.
In 2007, the Arts Center was named an affiliate of the Smithsonian Institution, becoming one of only 160 affiliates nationwide to earn the honor. Click here to learn more about Smithsonian Affiliations.
---
---