---
Denton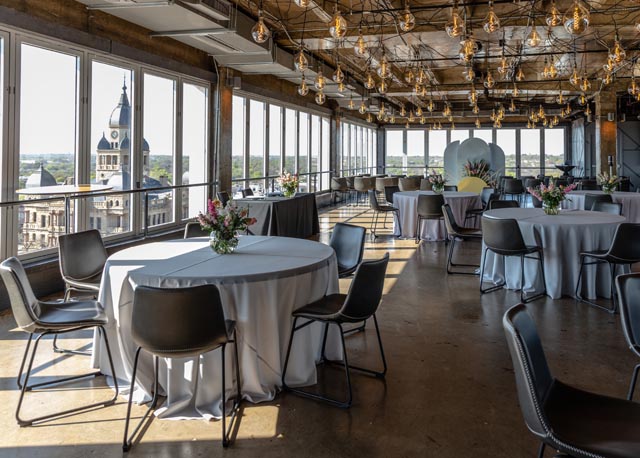 Denton is a bustling North Texas town that is known for its spectacular live music scene, lively night life, gorgeous courthouse square, and its two major universities. This is where Grammy-award winning musicians like Norah Jones and Don Henley honed their craft, a tradition that continues at the concert venues, bars, and clubs to this very day. Denton's music scene alone makes it a great place to visit, but it's not all this town has to offer.
Browse the boutique stores in Denton's historic downtown; savor a craft beer at a local brewery; or catch a play at the Campus Theatre, once visited by Hollywood A-listers like John Wayne and Warren Beatty. Denton's combination of history and culture, along with its convenient location just 40 miles north of Dallas, makes it a compelling travel destination for just about anyone.
The city of Denton was formed in 1857 to be the seat of Denton County, and its growth was largely influenced by its role as an agricultural trade center and the arrival of the railroad in the 1880's. What set Denton apart from other rural county seats was the establishment of the North Texas Normal College (now known as the University of North Texas) in 1890, and the founding of the Girls' Industrial College (Texas Woman's University) in 1901. The presence of both colleges would have a profound impact on the town's culture and economy that is still apparent to this day. You can learn all about its history by visiting the Courthouse Museum-on-the-Square, located on the first floor of Denton's picturesque courthouse.
Denton's live music scene has been largely influenced by the colleges as well. After all, it was the Jazz Studies program at the UNT College of Music – the first of its kind in the nation – that has influenced numerous high-profile singers, songwriters, and composers. What does that mean for you? It means that Denton is loaded with plenty of up-and-coming talented musicians, some of whom perform venues around town. The best example of this is UNT's famed One O'Clock Lab Band, a world-renowned jazz band that performs at the state-of-the-art Murchison Performing Arts Center. In addition to the standard weekend concerts, Denton also hosts a few of the top music festivals in North Texas, such as the Denton Arts & Jazz Festival and the Denton Blues Festival.
"Denton's" history with cinema is as profound as its musical heritage. The aforementioned Campus Theatre hosted the world premiere of 1967's Bonnie and Clyde, and in its heyday it screened many of Hollywood's iconic films. Denton's cinematic history lives on at the Campus Theatre in a variety of ways. Catch a performance by the Denton Community Theatre or attend one of the two film festivals hosted in the theater (Denton Black Film Festival and Thin Line Fest).
Some say the best way to enjoy Denton is by sitting on a gorgeous patio with delicious food and a full bar not too far away. Fortunately, Denton has some amazing locations for outdoor dining. The best view goes to LSA Burger's rooftop patio, which looks out over the Denton Square and boasts a bar and stage for live music. Many of Denton's craft breweries have patios too, such as Denton County Brewing Company, Howling Mutt, and Armadillo Aleworks. If you're looking for an award-winning meal, try Hannah's Off the Square. They offer delicious cuisine made with locally sourced ingredients. Or, if you're after something to drink, swing by Miss Angeline's, known for their welcoming atmosphere and fabulous cocktails. All of these patio spots and more can be found here.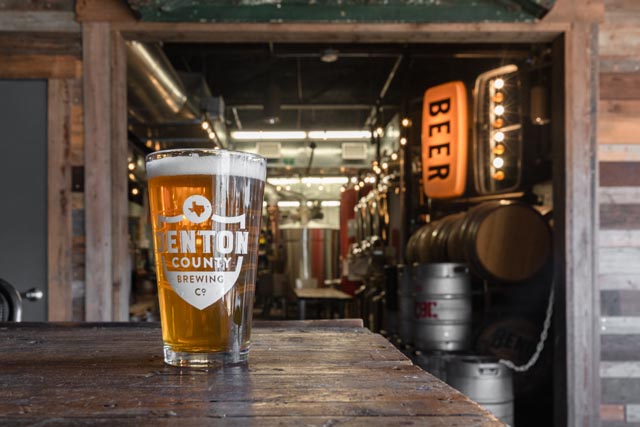 The rolling green hills that surround Denton offer a surprising attraction of their own. Denton sits in the midst of the North Texas Horse Country, an area home to one of the largest concentrations of horse farms with the widest variety of breeds and disciplines in the world. You can see these farms for yourself on a self-guided scenic driving trip, but the best way to experience it is by going on a guided tour that takes you behind the scenes at two ranches. For an even deeper dive into the cowboy life, don your cowboy boots and canter on over to the North Texas Fair & Rodeo. This annual Denton tradition, held for nine days in August, features a thrilling PRCA rodeo, livestock shows, live music, and all the tasty fair food you can handle.
Denton's thriving music scene, unique culture, and small-town charm make it a fantastic place to visit.
---
---